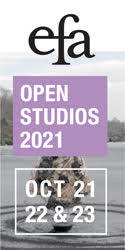 Love for Captain B.
twinkling firmament of the sunflowers
god don't tell me
they'll take my room away and send me
to rummage through the frenzied squares
and fishes
that is the comfort of illusions
when the immature consciousness ripples
bottle glass underfoot
there's nothing to say about the simplicity
of a drinking glass
long ago he was destroyed by hysterics
here even feathers smell like scales
once in the morning
in a dark corridor
sweater in hand
coming toward me
the greeen-eyed-drunk captain
listen D! you recognize the smell?
he: fish I think
and he buried his face in my sweater
an instant of blissful impotence
so the wind blows form the shore
Untitled
amid the fabled inks a double-breasted eye opening wide
the screech of chalk in the prison cell—but what
a splash from the final lilac stamp
"we gave ten years"—I quote—
"for this very paper," carefully
he smoothed it out and showed it
delighting by the crinkling I left
the pigeons were wheezing on the street stood
the almost disobedient master of the changes
unable to decipher repentance
just as the cooling candle wax hardens
so the voice turns into a pine
Dmitrii Volchek is one of the younger Leningrad poets. His work has appeared in unofficial publications and he is a member of Club-81.
Originally published in
Spalding Gray, Angela Carter, Rodion Zaveriyayev, and Joan Mitchell.