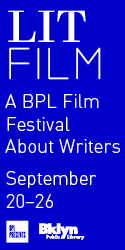 Lost Sleep
Time for the serious sad blue
not the pale gold or the putrid
blur, bickering lowly and bent.
Outside the street is a buckled ribbon.
Before terror comes patience I can't convey.
We were a super hit.
We went ecstatic as we skipped to the downbeat.
We drew together while blaring our notions,
even as we stood around, we blared.
What drew us back was the promise of a livelihood.
This is throwing gasoline on brain development. I decree
that the front part of the contender
shall have a pickaxe with a pink tinge.
Seriously, we don't want your marble bloodbaths.
The gross products have gone slack with their hubris.
We are out of step with hope that springs furtively, if at all.
Believe half of what we say.
We see frost on the cherries.
We see a rising tide that sinks boats.
We see conversations consisting of nothing but tears.
Our media partner is the harm show.
We are retiring our most popular characters because it is time for a talk.
The agency of relief is such bullshit.
Independent movements spark controversy.
Now I'm going to take a moment
to give you some information and tell you
everything you need to know. I'm going to give
you so much information
that you're going to ask me to stop
giving you information.
Our doom is pitch perfect.
We sop dragons on screens.
We are invisible to 3rd party tracking for life.
We shall melt the phone lines and solder them with volt-carrying caulk.
We see the rough stuff and the turgid watts between the dots.
From my fear to yours.
This Is a Test
You might have forgotten something.
Perhaps you forgot something?
Life makes things impossible. Everything is unbearable.
It is good when things fail. Everything is working.
The day is bright and brooding. The day is angular and sharp.
The day is a shit show; it is harsh and irregular.
There must be something beautiful around here.
You can't have beautiful things or you'll ruin them.
People flip birds at you.
People ask you to deliver things
to their homes and then
they flip birds at you.
Birds flutter from their hands.
You follow the rules governing chaos.
You adhere to the rules governing civil behavior.
People follow rules all the time, but it doesn't matter.
Someone has to follow the rules, but it doesn't matter.
I can see everything that's clear now. Everything is clear.
What I see is everything here, and it's clear.
Your fingers are shriveled from soaking in the light.
Your fingers are shriveled. Your fingers are soaking in the light.
Can you see I'm waiting for you in a room?
I'm waiting for you in a room.
I assume you understand where I am.
Todd Colby is the author of six books of poetry, most recently Splash State (The Song Cave, 2014) and Flushing Meadows (Scary Topiary Press, 2012). He was the editor of the poetry anthology Heights of the Marvelous: A New York Anthology (St. Martin's Press, 2000) and serves on the board of the Poetry Project. He was the lead singer for the band Drunken Boat.
Originally published in
Featuring interviews with John Giorno, Lidia Yuknavitch, Iman Issa, Eric Baudelaire, Ieva Misevičiūtė, Daniel Borzutzky, and more.