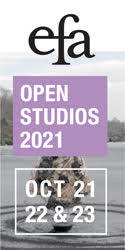 Acacia
What is this maid, Caesar, who throws me
in the babbling, I also don't like Pound, he
poisoned me, fish. I'd like to be Juaroz, I'd like
to be Braco, but I'm not, I'm as I am, as
life put me together, as the light poured on
me (yes, it did), as they were kicking me like
a box and broke their legs. As this acacia. It
sees me, it hears me, invites my lonely walking
out of the road. And true, the trace, I swear,
it was not the wind, plants sometimes wake up,
they greet you. Divieto di caccia, our walks are
star shanks. Sunflowers rest, are you the dust?
I'm not, I'm green, I'm washed, I'm washed,
do you fall, do you extend, is it dangerous? It's
not yet dangerous, I'm only feeling. I'm not yet
glazed by grace of love, the dreadful thanksgiving.
I remember perplexed people's gazes before
the night crushed me. Not the night. The cold.
Gray, steely cold. I shivered above the highway,
the force was pushing me over the fence, I didn't
want it, the force wanted it, I was writing, I didn't
know I'd wound myself that much. That I would
pierce through. That the sun won't exist. That
I'd be thrown there. Tires splatter, tires are leaving,
tires lick, the fable, there will still be the fable, it'll
throw me out, the river is life, there will still be
the fable, this the acacia sees. The acacia warned me.
Already I Germinate
The turkey wounded my
chin as he was
Muslim. I stood quite
up on the stairs.
Bisons' flesh started to burn.
They observed each
other. The conflagration
captured Asia and
Cape Horn. Quails dispersed.
Youth started to
scream. They were
afraid to die.
Only jeunesse dorée
enamels their nails
— —
To the repentant philantropist
the blood runs short.
He drinks only the paste, the paste
of oxygen. Fucked,
he runs from his burden,
the burden of his race.
He bowed before the crucifixion.
Me too,
I'm a little bee fly,
a tiger with filed teeth.
Now is the final time for the circus
to put your head into my jaw.
When the age vanishes,
when the age vanishes.
When the cold spreads,
when the cold spreads.
Decays this weed, planted with
greasy people's hands
to hide the sword.
Translated from the Slovenian by Michael Thomas Taren and the author.
Michael Thomas Taren's poems have been published in HTMLGIANT, The Claudius App, and Fence and are forthcoming in Bestoned. He spent nine months in Slovenia on a Fulbright Scholarship (2010–11). His manuscripts "Puberty" and "Where Is Michael," were finalists for the Fence Modern Poets Series in 2009 and 2010, respectively.
Tomaž Šalamun lives in Ljubljana, Slovenia. In the spring of 2011 he taught at the Michener Center for Writers at The University of Texas. His recent books translated into English are Woods and Chalices, Poker, There's the Hand and There's the Arid Chair, The Blue Tower and On the Tracks of Wild Game.
Originally published in
Featuring interviews with Hope Gangloff, Richard Thompson, Matías Piñeiro, Joanne Greenbaum, Gyula Kosice, Fiona Maazel, Phillip Lopate, Abraham Cruzbillegas, and David Grubbs.