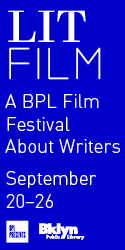 Corpus Delicti
(After the Sandiganbayan decision on the Aquino assassination)
We are being fed a body of lies:
Dirt on the tips of toenails
that do not intend to die.
Toes that gingered a country's dreams
into a brew more bitter than Macbeth's witches'.
Dirt on the terrible corners
where thighs edge into crotch.
Dry spores seeding an archipelago's sky,
slaking our thirst for a cloudless day.
Dirt on the tips of fingernails
that do not intend to wither.
Maggots fattening the fingers
splayed outward as Baudelaire's flowers.
Dirt on the crag of mountain hair
down a mask of Ibaloi stone:
this bloom of blackest blood,
this nothingness finally
                             unutterable.
To Carlos Orchida
In the corner of page seven are
 spilled
the details of your death.
Not in the middle
but buried in the corner,
as you must have run to the
 corner
of the barracks, fleeing the
 whip—
sharp curses of the soldiers.
The letters are cold
like the sweat that broke
on your forehead,
the sweat that shivered
on the tip of your moustache
thin as the fur of a kitten.
The letters are mute
like your lips
after they broke your ribs
and split your skull in two.
Carlos, I could offer you only
 these:
balled fists, unshed tears,
and a string of words
that is no Jesus
to wake you up, O little Lazarus.
Danton Remoto is a professor of English at the Ateno de Manila University, and has a book of poems out, Skin Voices Faces.
Originally published in
Featuring interviews with Gus Van Sant, Trisha Brown, Bernard Cooper, Francine Prose by Deborah Eisenberg, Mike Bidlo, Rob Weiss, Han Ong, Chen Kaige, Lawrence Chua, and Garry Lang.