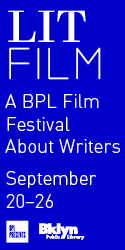 On A Visit Home
The air brakes hiss, I step
off through accordion doors onto the curb
by which Stanley, one day, slurped
street juice as if it were giblet gravy,
a quart of sewer water sloshing in his stomach.
This is the street we swept
for half-smoked cigarette butts,
which we'd light up and puff on
after we kissed them up to God.
This is the corner Red went sliding on ice
hitching on the back of a bus.
This is the spot where the bus
rolled over Red.
Up the street is where rats
fat as beavers
chewed the leg off of Alice's cat.
Down the block is the spot
where Billy whipped Franky
for messin with his younger brother.
Over there is where Billy,
unaware of Franky, caught a bullet
in his back.
This is the bench on which Poochie
was torched for the first time.
This is the corner Boonie
stomped Teddy's head
into cabbagy ooze.
This is the spot Johnny Bop
crawled to, choking to death on his puke.
This is the pole that split
Edmond's head
as he was thrown from a speeding car.
This is the bench on which Poochie
was torched for the second time.
This is the lot where Raymond dropped
fourteen hits of acid, and that is the roof
he leaped from, his brain ablaze, trying to fly.
That red brick building is where my mother
      lives.
That is the elementary school I went to.
There is the park where we carried
our beers in a bag, sipping from straws.
There is the high school I dropped out of.
Behind the high school is the spot
where we sat, like fat-faced cherubs,
back in the early days, plotting
our lives, our bright futures.
We All Need
Franky needs a fix.
Danny needs a fuck.
Denise needs to fuck a trick for a fix, in a truck.
Danny's in a fix cause Denise wants to fuck Franky.
If Franky got a fix from Danny he would fuck Denise.
Denise would fuck Danny
if he'd unfix Franky
who ain't fucking no one till he's fixed.
Danny needs a fuck to be fixed.
Franky needs a fix more than a fuck.
Denise fucks for a fix but she needs neither.
We all need
to get over the bridge.
Tommie tried to get over the bridge by taxi cab.
He pulled out a shiny .38 and beat the fare
all the way to Sing-Sing Penitentiary
for a six year bit.
J. J. tried to get over the bridge with a bottle of Four Roses
and a handful of seconals.
Word is: he went through the bridge
instead of over it.
Poochie's shootin cocaine.
He don't even know the bridge is there.
Ronnie tried to get over the bridge by robbing Poochie.
All he got was a handful of lint
so he lit Poochie on fire.
Donna tried to get over the bridge by selling her brand new baby
for 30 grand.
The day she got the money she ran into Ronnie.
Ronnie made a B-line to the bridge with 30 grand in his pocket.
That was the same night Poochie got outta the hospital.
Poochie bought 30,000 dollars worth of cocaine.
He floated all the way to the bridge and when he got there
he just kept floatin up
                                          and up
                                                      and up
until he was outta the picture completely.
Joey worked hard and went to night school to get over the
                          bridge.
He graduated
put on a new suit
and went diddly-boppin
with a diploma in his pocket
up to the bridge.
When he got to the bridge there was a sign across it that
            read:
"Let me make one thing perfectly clear:
No trespassing!"
So Joey went back to the block.
Franky needs
Denise needs
Danny needs
Tommie needs
J. J. needs
Poochie needs
Ronnie needs
Donna needs
Joey needs
I need
they need
we all need
to build our own goddamn bridges.
Peter Spiro's work has most recently appeared in: Cumberland Poetry Review, Dominion Review, The Journal, Negative Capability, One Meadway, Zone 3, and Men Of Our Time (University of Georgia Press). He was the winner of an Academy of American Poets College Prize and his poetry is included in The Academy's anthology: New Voices.
Originally published in
Featuring interviews with Richard Serra, Steve Buscemi, Neil Jordan, Tom Zé by David Byrne & Arto Lindsay, Sue Williams, Sarah Schulman, Ralph Lee, Coco Fusco & Guillermo Gómez, Don Scardino, Jeff Perrone, and Walter Hill.