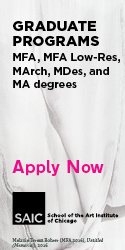 Your Thumb Hooked Me
Your thumb hooked me going down Robertson.
I was headed south for some real discipline.
You said "I don't speak English well.
I am here 18 months. My wife, two daughters—dead,
Auschwitz. I survive. I have sister, 92, in
Israel, too old.
In Rumania I am Rabbi, here I am old man."
"Uh, uh," I intoned putting you in the car and
reheading south for that real thing.
"When I come here, I go to Jewish Federation on Wilshire,
you know it? Anyway I say to them—give me a job
as second rabbi, cleaning floors, anything—I am
too old they say, and don't speak English too well.
Too old, I'm eighty three, what's that?"
"Too old" I'm thinking. Your neck was taut. Too taut
to turn and see me but I could tell you meant to.
The Yarmulke on top of your head reflected
the light like a christening dress on an infant only
I didn't expect to see yours at the next baptism
I attended. Your grey suit looked like it had been well
cared for in the thirty or so years since you
bought it. But it was the cane that you
leaned on so delicately that gave you the dignity
befitting a Rabbi. A rabbi denied a practice in the new world.
"So they have nothing for me. Do
nothing for me, except they give me
$125.00 a month. $125.00 a month!
What's that? In America what's that?
So, I go to hospital, tell them,
let me give service we'll pray—they do.
People come, not just Jewish, all people.
We pray.
So, this is good car, you own?
What do you do?"
"I'm a student heading south for discipline."
"So you say. Discipline, we all need!
You are single, married, divorced?"
"Single."
"Ah!"
"But I'll be married in a month. (We've driven
four blocks without talk of any destination.)
"Where do you want me to drop you?"
"Ah. I'm going to Wilshire. So, married
in a month. What does fiancée do?"
"She's a guide," I say.
"Ah. First time married?"
"Yes," I say.
"So a student and a guide. First time,
hmm."
"Here's Wilshire, is there anywhere I can
drop you?"
"Actually I'm going down Wilshire
to Century City Hospital to say service."
"I'll take you" (knowing I'd come too
far to not complete my ride with you).
"You'll take me?! You'll take?!! You know what
this is. This is a Mitzvah! You know this word.
A mitzvah?"
"Yes," I say. "It's a blessing."
"A mitzvah"
"A blessing."
"A mitzvah!"
"Yes!" I say, "A mitzvah."
"IT'S A BLESSING! A mitzvah is a blessing. This is a mitzvah."
You say, icing the cake and the exchange.
"So, you're discipline it includes prayer?"
"Mmm." I nod.
"Ah" You say as we come to a red light
on Wilshire headed west for a service held
by an immigrant hitchhiker seeking
full time employment as a Rabbi rather
than Old Man. Looking north I notice
that a crowd is moving toward us. Hundreds
of men and women angry at something and
waving fists ready to strike.
They are led by several men in brown shirts.
These men are well scrubbed laughers
wearing stupid hats with insignia that match their grins;
Strutting with determination looking
for Jews to hang their bitterness on.
The old man doesn't see them, his neck
too taut to turn, but in his eyes are
all the signs of
contemplative recognition.
So when they approach the car and then pass
through the doors only to fade like the grey in his suit
I realize they are Hungry Ghosts that the Rabbi
feeds to keep his vows of compassion.
Memory serves the spirit. Remembrance is the fire.
"So. You should come to service," he says.
"We'll pray together."
You probably noticed my grip tighten on
the wheel, whitening my hands a bit before
I said,
"Rabbi. I can't join you. I'm a student
heading south. Perhaps another time."
"Another time."
We passed a bus stop on Wilshire where
a young woman sat with two children.
All dressed in withered tones of fall in
styles that were popular in Europe during
the autumn of '38. Their hair is dark,
curly, bobbed, and shining brilliantly.
The children see you and wave.
The woman nods to them saying
"That's right. That's papa." And
as we pass they stand and walk
into traffic that no one could survive.
They're still waving as we rise the hill
on Wilshire, the hospital coming up on the right.
They're behind us waving, headed towards
the brown shirts standing across the road.
History repeats itself. Memory allows it.
Pulling up in front of the hospital, I
say, "Rabbi, what can you tell me about
married life?"
"Oh, I see. Give me your hand"
and I did. You slapped it into yours and
prayed with words like Adonai, Shimah Yisrael Shimah,
the student, the guide, Shimah!
"Translation: Listen, you should be happy, you should
be well but most importantly there should
be Peace in your house.
Now, give me a dollar and ten cents for the bus.
I can't walk back."
As I get my wallet out of my pants
I think a dollar and ten cents is too
small a price to pay for all of Israel's blessing.
Turning over my shoulder I saw
you, cane in hand, grey suit against a
desert sky, yarmulke poised like clouds
above the hills. You were waving.
A diplomat watching a messenger heading
home after a lengthy talk about salt
in the desert.
When I arrived later at class I wanted
to tell everyone what had happened.
But before I could, I wept. Realizing
I was hiding myself from myself and
you had given me hope for peace in my
house. When I took my hands from
my face there was no one to tell.
No one to hide from. No one but you
waving goodbye.

 
I am Waiting Still
I am waiting still.
There is no hurrying in a house
built on fearlessness. There is no need
to ask for forgiveness or even seconds at dinner.
Everything is taken and never
talked about. I am three years old and
when you enter the room to beat me I get
the message. Stillness saves me and
enrages you. I will not scream I do not
run. I avoid you with a lack of recognition
and survive. I watch as you
bring brother and sister six times over.
We are all served High Tea at the Plaza in
matching outfits by waiters who hold chairs
and refer to us deferentially as if we were
born to be served.
But I was not.
I am waiting for it and
when it comes I'll know. I'll just be
and the waiting will end.
I am waiting for it. I am waiting still
as you send me to school with Dominican
nuns. Towers of righteous androgyny
Ann-Paul, Marie-John, Mary-Joseph.
They inspire me but unfortunately
I realize that straight As are just a
ticket to anonymity.
I love my brothers
and sisters and learn to make scrambled
eggs and change diapers.
We eat at a picnic table in the
back of the kitchen mixing orange juice with the
milk in our cereal based on the certainty of
milk and OJ meeting in the stomach.
The sourness doesn't bother us because
its happening is inevitable to an eight-year-old.
So when you slip from teacher to madman
the insanity doesn't bother us. It's as
inevitable as orange juice and milk.
Your craziness was taken down off the shelf like a
box of shredded wheat, only
there is no need to shop for more.
You are your own miracle
eternally replicating. The Dominicans
were right—we should fear God—look
what he has created.
While you are gone my mother catches me smoking.
I would sit in an open window sill on the third
floor relaxing with stolen Winstons. I was
planning an affair with my second grade
teacher Miss Melaney when mom entered the room
for a little chat. She tried to pressure me into
smoking in front of her. I refused. After a
short lecture on the nature of tobacco and
maturity she left me waiting
for "my father to get home."
I am waiting still. Perhaps that's the
tap on the shoulder that would explain my
inertia. Perhaps you would have the part
that's missing. You did take it with you
didn't you?
Isn't that the trap we've all fallen
into one way or another? We see the need to
point a finger but until it touches our
own sternums we will be forever waiting.
I am waiting still.
Michael O'Keefe is an actor with a variety of credits in theater, (Short Eyes, Mass Appeal) film, (The Great Santini) and TV (Fox's Against the Law).
Originally published in
Featuring interviews with Edward Albee, Caryl Phillips by Graham Swift, Barbara Kopple, Mike Kelley, Colm Tóibín, Valerie Jaudon, Robbie Robertson, Brigitte Rouan, Nicole Burdette, Clutter, Todd Ayoung, Exene Cervenka, and Carolyn See.