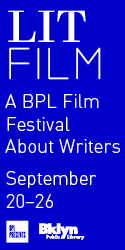 You Startin' Wif Me
        Go speed racer, go speed racer …
Imploring breaths heave: 'please, just a taste of it.'
It's Fall. Should not be hot.
After all, school began.
"Coulda ran to the store. Bin back. Twice over.
Finally let'cha buy me a cherry soda."
How we got to your house, could not recall.
Delicious sweets, thoughts of treats and all.
Felt the need for a straw hat as we fall on those sheets.
To cover the heat. My face. This son.
Tongue around little hairs along neck, then chest.
But fully dressed.
Burgundy, his brown face. More red in my case.
Waist-full lace of my slip. My De-Pleated skirt,
your unbuttoned shirt. Both unnerved. Driven. To give in.
Pleasure of your lips and hips. Pressure is more than gravity.
Piece entreaty subversives are: Wool, Rayon, Cotton, and Nylon.
Cursewords. Intervention hated in those seconds.
Moments later, surprised. I'm relieved.
That last bit of friction. Let-off steam.
At last seceded I said: "Quit." You said: "kay."
Heart hoped I'd stay.
Couldn't hear excitement and fear battling between your ears.
Hands finally slip by sides.
Leave behind
Indelible impressions.
What remains undone.
Left alone to collect, I phoned and said:
"Coming home, Ma. Stopped by my friend's."
Went to relieve yourself. Stick of gum helped cool me out.
About to go. You returned, slowly tried to play it off.
Flicked on a game, said: "Whatever."
Now or never look now erased.
You pulled my braid. Feigned play at kid games' bait,
and whispered: "I can wait."
 
The Old Days

… . It ain't necessarily so,
it ain't necessarily so.
A Black rights revival we
need for survival,
It ain't necessarily so.
The vestige of fairness
has paled.
To be shot on sight and
not be read your rights,
Well, the vestige of
fairness has paled … .
Thurgood Marshall got the hell out of dodge.
He was large but tired of the mirage
of fairness via the opinion of dissent.
Frequently forced to vent.
It was a drag he had
to go out that way.
Least now we've stripped
away the facade of equality.
And now we got another
Colin Powell situation.
Black face in the wrong place
to represent the nation.
Folks ain't even faking like
we free, and it feels like
the old days to me.
Yes, indeed.

… . Well soon regress back to Jim Crow.
'Cause the courts were the last place to go._

We're right back to crisis despite sacrifices.
Our people hit with a new blow.

'Cause it ain't necessarily so.
Doo, doo, doo, doo,
doo-doo, doo-doo.

Mmm, mmm, mm-mm, mm mm mm.
Tracie Morris has been a published writer and poet for seven years. Her work has appeared in Fuse Magazine, Amsterdam News and San Francisco Weekly. She has performed at Lincoln Center, St. Mark's Poetry Project, and Nuyorican Poets. She is currently producing her first book of poetry, First Chap-T-her.
Originally published in
Featuring interviews with Richard Serra, Steve Buscemi, Neil Jordan, Tom Zé by David Byrne & Arto Lindsay, Sue Williams, Sarah Schulman, Ralph Lee, Coco Fusco & Guillermo Gómez, Don Scardino, Jeff Perrone, and Walter Hill.