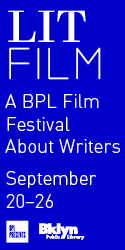 Boundary
One side in haze,
One in that painted blue erects the sky,
Birds furiously comment, rumbles and roars
Of city action, cars purl by.
Seeing through, long-limbed pine curve,
To steps, base of villa opposite, four
Half-figures support offering bowls between
Three arches, bright green rhythms in rock.
Only faint hints of mountains, city out there
In an ocean, to visit, know, as
One would know a green or field, lawn
Infinite roll to structures of thought
One inhabits, sees delicate contour of
Mountain, like a hand, dimensional in
Liquid failing of light, but mountain
Is not delicate, cannot surrender to
Feeling, as we in our place must, as
Cars passing in the ever-quickening dusk,
As the child crying is so connected to
The place, cannot ever leave his ball.
It rolls slowly to a stop, calmly,
But the child cries again, then stops.
Then it is time for bed, comfort feeling
The bed around his limbs, falling away,
And still there is a glow, sky refusing
Finally to collapse, finally there are others there,
And other others, and the terminal is not
Enough of a sign as to which boundary
Must be heeded, clouds as large as
Mountains, and the ocean, which also
Falls, flatly, the river running out,
Connecting those buildings in yellow light.
Dogs in the Wild
for Lisa Jarnot
In the wild, there is no mind, no cobbled
huddle, no smile, there is no caress
no purling song sung low to one
and dogs know that, know they must go
finding other dogs and those dogs will
find others, that's a kind of song, curling
cry, but he's not sung to, not now, the wild
is in the mind, dogs know that, they smell
other dogs, others, and they keep going
Is there "wild"? there should be, there,
in the mind, that's wild, that's where
the dogs should go, do go, it's a strange
day, no one knows what day it is, but
the day does enter us, and then we have
a way out of ourselves, we begin breathing
and seeing people walking, and though
disturbing it's also at a balance, far away,
a dog circles, approach a group of other dogs,
after a few days accept him, then set out
Vincent Katz is the author of ten books of poetry, including Cabal of Zealots, Understanding Objects, Rapid Departures (with art by Mario Cafiero), and Judge (with art by Wayne Gonzales). His most recent book is Alcuni Telefonini, done in collaboration with Francesco Clemente and published this year by Granary Books.
Originally published in
Featuring interviews with Meg Stuart, Karen Kelley and Barbara Schroder, Kalup Linzy, Peter Saul, Mike Davis, Boredoms, Will Eno, and James Timberlake.