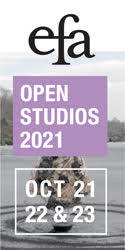 My Father
Who is that?
my friends ask
and point to the photo
of the man over my desk
between Salvador Allende
and Angela Davis.
I say:
My father. Dead.
Then no one asks me more.
Who is that?
I ask the man
who does not even
smile for the passport photo,
who looks past me
as if greeting people he
didn't like.
Farmchild, one of twelve
at eleven quit school
had learned
to look up
with a bowed head.
Became bent over
As a worker at a machine
and as a soldier
misled into fighting against the Reds
Afterwards another time:
believed didn't understand.
But went on
as a father at the machine
as a father in the family
and Sundays in Church
thanks to his wife
and the people of the village.
I hated him.
In the evenings when he came home
from the factory
I yelled vocabulary words at him
Latin, English.
At the table in the homes of Professors
when the tea dripped
from my trembling hands
onto my knees
I made jokes
about the paws
that reek of machine oil.
It was hard to unlearn my faith
I learned to grasp and grasped
That's the one I want to love
unto death
all those
who bear the guilt
for his life
and for my hate
Sometimes,
(the blanket was already
over his knees
in the wheelchair)
he took my hand,
measured it
with fingers and glances
and asked me
how I expected to use it to create
the new world
With You,
I said
and held my fist
clenched in his
Then we made time
our own
when I counted out for him
one sixth of the earth
red on the table
and he took it
for himself
piece by piece
and methodically
at face value
Who is that?
ask my friends
and I say:
one of us.
Except that the photographer
forgot
he looks at me
and laughs.
1972
Poem
Hard to explain that a poem
has no object like a ship
its containers a season its flowers
Indivisible like a primary number
So that it flees as you do from time
and is over
when you cease to write to
read when you do not
remember any more what you just
were in a flash
for a moment long a word long
reeds flame dust comet
which hisses by a swarm
of little birds chirping away
above us   all   nothing tangible
not even black on white
At best child's paintbox
gushing water attach to this
Earth securely   Host
under the tongue trust
calm and blind   Played
on syringes   hard like one
breeze   the way it tips a hat
Now and Over   Oh
you fear the end   of endless fear
that everything is over until everything is over
only then is it everything   as long as we
write we read there
can be no all as long as you write
as long as you read only the others
have died for you when you read it
when it reads you turn
out under exuberant
heavens fallen fruit Septemberapples
the raw and the cooked
the emptiness, the silenced, the excess
hand and foot with shoes and without
man and woman with longing
and without breadsoup with beer. Now
and Here   say what you want what
do you want   more than anything   back   and
to be or?   Nottobe cannot be
in a poem and not in life
Take the wood from the embers   Noone
is pleased about ashes.   Give premises to names
Give names   Little shelters established above
the abyss   All the music
from the silence in Beethoven's ear
Ulla Hahn, Liebesgedichte
© 1993, Deutsche Verlags-Ansalt, München, in der Verlagsgruppe Random House GmbH
Ulla Hahn, Galileo und zwei Frauen
© 1997, Deutsche Verlags-Ansalt, München, in der Verlagsgruppe Random House GmbH
Translated from the German by Thomas Freeman.
Ulla Hahn grew up in a village near Cologne, Germany. She trained to work in industrial sales and completed secondary education by attending night school. Her university studies included literature, history, and sociology, with a PhD in German Literature. Hahn taught at the Universities of Hamburg, Bremen, and Oldenburg, and from 1978 to 1991 was the director of the literature section of Radio Bremen.
Hahn has written numerous book of poetry including her first, Herz uber Kopf (Heart over Head, 1981), and her most recent, Epikurs Garten (Epicurus's Garden, 1995). She is also the recipient of several literary prizes: The Holderlin Prize, The Roswitha von Ganderscheim Medal, and the Guest Lectureship in Poetry at the University of Heidelberg. Hahn lives in Hamburg.
Originally published in
Featuring interviews with Martha Plimpton, Irvine Welsh, Jeffrey Vallance, Nick Pappas, Mark Eitzel, Lee Breuer, Ornette Coleman, Cheick Oumar Sissoko, Janwillem van de Wetering, and Ada Gay Griffin & Michelle Parkerson on Audre Lorde.