This First Proof contains two poems.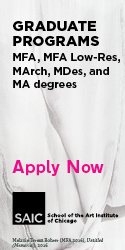 Coolant System
It's not heroic, it's broken. It's the silent trip
between unspokens. We recognize the architecture
but don't name it. We take a place amid the holes
resembling pink dots inside our fathers' hearts.
All the little words don't even reach the doorbell.
Some people are awake in the middle of the night.
Some are at the bathroom sink rinsing and spitting.
There's a PowerPoint presentation for just about
anything, and a personalized ringtone to alert us
when the war is calling—it's the sound of beds
being dragged across an orphanage floor.
The next ice age will fill the rivers with antifreeze.
It's the midway point of a sugar packet's half-life,
spoonfed in timelapse with porn made to order.
I still briefly pause when I hear an airplane flying
low. The police helicopters I'm more used to,
as an ebbing river of concrete reveals a beach
strewn with Mardi Gras necklaces hurled
at the Superdome.
We change the sheets for the next set of guests.
We live with contradictions. At a benefit
for eating off of plasma TVs, my gift bag contained
a woman's razor and chocolate-covered pretzels;
yours was filled with Play-Doh and a snorkel.
Initial programming includes episodes of Pimp My Ride
for self-propelled cyborgs randomly chosen
for modifications after fending off drunks swinging
gravy ladles and discounted wife-beater 3-packs.
Donkeys do well in semi-arid desert. Manny or
Mandy? Who will heal the healers? Someone
smeared a label warning Do Not Ingest. Clouds
move quickly ahead of the front and a rush to close
the windows. Normally, I'd say it was a good thing
we were home, where worn-out shoes are left curbside
with the other paper and plastic recycling.
Not Or But And
Speed reading keeps the fact-checkers busy while sifting
     through piles of lick-'em-and-stick-'em, glow-in-the-dark
stars that then get jammed in the printer, rushing right past
     the sentimental to reach the tragic, because playing nice
is much harder than being nice, so I tuck my pant legs
     into my socks to keep the wind and rain off at the higher
velocities, the simple yet fundamental mass-to-propulsion
     ratio, the simultaneous impact of recuperation and letting go.
A poet in this culture puts everything in the mouth, which
     isn't the same as all-you-can-eat, whether dining communally
or alone if the meds are interacting correctly and the paycheck
     hasn't already been spent on a shopping-channel exclusive
desktop sonar unit bouncing sound waves off the underwater-
     mine-detecting dolphin's fake-nose-and-mustache disguise
worn to the test for identifying proper names, I call: Here come
     the bosses—look busy!
The extensive renovations next door dislodge the roaches
     and mice but not every Tuesday night's PTA meeting concerns
in the fragile ecotone you tried to show me as I wondered
     if the car's heater would even work this winter from stuffing
the vents with emergency provisions for the long drive home
     to the glue-factory warehouse with its brand of forgetting,
unless, perhaps, it's the slowly starving, search-and-destroy
     approach to food preparation and cruise-ship-waste dumping.
There were some feeble attempts to make a pile out of whatever
     mixed-up form loss and desire shape, as you dream of reaching
up to adjust a façade like an oversized pair of sunglasses
     resting crooked against your face after a partially documented
fender-bender with a wayward paparazzo got blogged about
     in an online police blotter before watching The Daily Show and
Adult Swim, the microwavable nachos' fluorescent yellow
     cheese sauce dripping on our jeans.
That's when you leaned in and said, Let's find a way to heal,
     to no one in particular, and the clouds floated backward
without rewinding time, because all categories are fabrications,
     one side drops bombs the other brings down airplanes, and my arm
briefly went numb from the inoculation, although I wasn't feeling
     desperate yet, just outpriced by a neighborhood I moved into
on the heels of someone else's broken marriage, but first
     the nurse warned, This is probably going to hurt a little bit.
This issue of First Proof is sponsored in part by the Bertha and Isaac Liberman Foundation.
Alan Gilbert is the author of Another Future: Poetry and Art in a Postmodern Twilight. His writings on poetry, art, culture, and politics have appeared in a variety of publications, including Artforum, Modern Painters, and the Village Voice; his poems have appeared in the Boston Review, Brooklyn Rail, and Chicago Review, among other places. He lives in New York City.
Originally published in
Featuring interviews with Dawoud Bey, Dike Blair and Joe Bradley, Harry Dodge and Stanya Kahn and Michael Smith, Nam Le and Charles D'Ambrosio, Guy Maddin and Isabella Rossellini, Bill Callahan and Jon Raymond, Pavol Liska and Kelly Copper, and Jacques Roubaud.