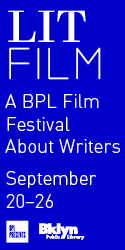 To you, my thoughts, I give thanks
for you have never betrayed me,
for you have hidden deep
behind my face,
because I have been at parties or meetings at the office
and you have always kept silent,
never scaring anyone away,
and you have never made unintentional sounds
the way glasses do, or chairs, when they fall
due to some strange restlessness.
To you, my thoughts, I give thanks
for having waited so long within the deepest part of me,
for making some people love me
because you listened to them without saying a word,
because you were good company
to all things that desperately needed company,
because you were there during the long nights
in which we were nobody, please, we were
nobody
and the wind swept us away.
                    * * *
The only thing that I have not lacked during these last few years
is the sound of the phone ringing
over and over again,
morning, noon, and night,
not like a church bell, not like the phone
in my youth when it seemed people were calling
from the other side of the door.
They called to say hello,
to ask what you had done that week,
they called because they wanted to see you right away,
that very afternoon,
or on the following days.
But in these last few unforgettable years the phone has rung
furiously every single day,
never changing its tone, as if the same
tireless person kept calling,
someone to whom you had promised something: money, a book,
a word, or something they could turn into money.
Or someone to whom you had promised time, insatiable time,
which is always wasted regardless.
I let it ring in the morning and the afternoon
as if it were a siren,
I let it ring as if nobody were home,
as if I were barely even a spirit,
without hands and without a mouth,
as if I were out on the street making another
more original, more ephemeral life.
                    * * *
In 1984, end of the century,
at age 39,
in love here and there but with my desires deferred,
I went off-road and crossed
45 kilometers of dirt and dust.
I went to my father's town and met
with the ghosts: at first I saw no one
but common folk, farmers, storekeepers
selling fabrics and costume jewelry,
simple townsfolk who walked into view
and then out again, driven by their own hard wind.
I went with shame to the cemetery
and to abandoned homes, and then to parks
when the hours before dawn wash them clean of busybodies.
Then I went to the lands of my father and grandfather,
other people's lands sold by my cousins,
but with family secrets,
and I convened again with ghosts.
I met with the dead, I met with immortal spirits,
animated souls, horrific, howling dogs and mocking witches
that stand in the trees and piss a rain of pungent dew,
girl witches who befriend starving cats.
Man with the long hand, reach out to me!
Man with the hat as wide as the sky,
trust me to understand! Cover me up!
He who shouts, make thunder of me!
Spirits who throw stones, whistle, and test all patience,
make me afraid! Lift me out of the drunkenness and the depression
of being a nobody.
And the ghosts frightened me with their illusions.
They appeared and disappeared before me like memories
    of a fever,
like days long passed,
like things poorly done, done again and again.
They shook me but I didn't wake.
They frightened me, but I didn't react.
In the end strange bulky shapes arrived,
the most primitive, most infantile ghosts,
those that frighten children and those that frighten people who,
lacking any sense of mystery, have never been frightened.
I looked at them carefully, bulky forms that passed by running,
shapes that were lost in the shadows,
and I recognized them.
They were as close to me as my own daughter,
something I carried in my arms, like a gift,
like flowers, like a cherished book,
like a letter, portrait, or photo,
that I held tight so time could not steal it.
Self-Portrait
I have rehearsed and seen within me as if in a film
how things will turn out,
even how, in just a moment,
the light will slant.
The connections I have traced,
have been distracted and nebulous.
I barely remember what I have said or heard
and my whimsical moods pass over me
like a bad mood
or a heat wave that comes and goes,
like somebody who pauses at the door of the house
shaking hands
while he listens to the real party inside.
I have wandered around
with a feigned intensity
waiting for something to explode into the air
at the downstroke of some magnificent axe,
throwing me to the floor, snorting like a beast
as I revel in a great opening.
But the simple truth is nothing changes within you.
Ever since you were a child you have been unflappable,
inacessible,
and you look through the window at shadows of houses
and clownlike faces
and you laugh or yawn on a cosmic level.
Translated from the Spanish by James O'Connor.
James O'Connor is a poet, playwright, and translator. His translations of work by the Cuban poet Dulce María Loynaz were published by Carcanet Press in 2007. In 2006 he was awarded a fellowship from the Edward F. Albee Foundation for his play Timor Mortis. His other plays include The Death of a Capitalist Pig and Don Juan and the Virgin of Solitude.
Víctor Manuel Gaviria is a filmmaker and writer from Medellín, Colombia. Some of his internationally known feature films are Rodrigo D: No Future (1990), The Rose Seller (1998), and Additions and Subtractions (2004). His first book of poetry, Alguien en la ciudad también perplejo (Someone is also perplexed in the city), was published in 1978; his most recent, La mañana del tiempo (Time's morning), in 2003.
Originally published in
Featuring interviews with Antonio Caro and Victor Manuel Rodriquez, Ducle Gomez, Ana Teresa Torres and Carmen Boullosa, Evelio Rosero, Juan Gabriel Vasquez and Silvana Paternostro, Javier Tellez, Mario Galeano Toro and Marc Nasdor, Sergio Fajardo, and Carlos Cruz-Diez.