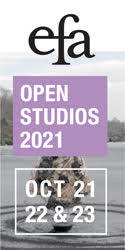 For Georg Lukács
Observing the bricks
In a wall: how abandoned—
As in forsaken,
As in promiscuous too—
And how by virtue of that
They participate in
The lifeless
Form that they have
No other. But at dawn
Each brick, invested
With a bleak
Trapped brilliance, shines
With the fire of its making
Renewed, made real
 
In the determined form of its end.
"Hatred, too, can grant premeditation and vision."
Nobody Says
Nobody says, I turned my face
to the wall, seeing its changed
reflections passing
inconsequentially.
Somebody walks by in the street
taking her words away with her.
But my whole body is
one sentence
repeatedly
qualifying its own
inexistence:
the sun shines; snow falls.
Please, I said, you can have as many
others as you want.
But my green eyes, and the long black hair I tie
in a tight knot, my two
green eyes.
Originally published in
Featuring interviews with Jasper Johns, Tobias Wolff, Laurie Simmons, Sapphire, Scott Elliott, Brenda Blethyn, Craig Lucas, Suzannah Lessard & Honor Moore, Peter Dreher, and Richard Einhorn.