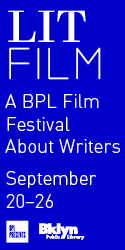 It Can't Be a Moonless Night If We're on the Moon
I felt
your hands both
your hands cradle my temples
my deep
was such that I felt you hover me
in deep melanomia mellow light softed shut shrift I could
taste you your hand and my face are in your eyes
if we're
o
in deep pillow-mescaline-sangents-editation
you were right there your fingers never left my temples
Jupiter is a lollipop
starfish flicker hover over us fleshly lie
on a blanket of black holes float
Saturn orgasms o
rings
from your o
mouth o
deep
I'm alone with you
I'm alone on a you-less night
you
in my sleep
I.Quatro
It is like a discovered dream
lodged in the memory from a mountain's mist
swaying through underbrush, thick as mountain coffee
culembra-steps over plantain leaves
giant, gold dewdrops
big as a 5-year-old cousin
coqui children
flying with the dragon-flys in the hot morning sun
rice-cooked altar made of mango splinters
a shanty that smiles a toothless road
where pebbles' carpet vacuums the soles of your feet
pond-reed twistle in a little boy's ear
he imagines another world
in a carpet of indians and drawings of mispronounced toys
en la mañana, boricua's
curve is in solace to aroma's benediction
a salvation of home, in the clouds, there she is,
waving to us
in all of her lifetime's forever
a memory of moments passed by, lived now, dreamed then
butterfly's mother
father's beauty, flies me
in this sun
No?
Si! me luna
mi sol-viento,
this sol-breeze catches a moment
… uno … dos … tres … quatro …
… supre, sopla, sopre, ocho-nevida …
siempre, simple, canta-me, sensei en la noche, montaña
y no es mi vida, querida
me toca, medina
tan sangre de sante
escucha-me-shhhhhhhhh …
'xquisita
moment-ah-ahhhh-ahhhh-tatatata-TAN,
ahhh-ahhh-lalalala-
    LA,
    lah-lah-lalalala-LA, tan-tan, tatatata-TAN
y-uno … dos … tres … quatro …
y-uno … dos … tres … quatro …
y
Edwin Torres lives in the East Village and has been writing and performing his poetry and inter-disciplinary performance art for three years. He is currently giving a workshop at the St. Mark's Poetry Project that explores the communication of poetry in performance, through February. This year, Edwin was New York Press Magazines' Readers' Choice for Best Performing Poet. He has a chapbook available called I Hear Things People Haven't Really Said.
Originally published in
Featuring interviews with Richard Serra, Steve Buscemi, Neil Jordan, Tom Zé by David Byrne & Arto Lindsay, Sue Williams, Sarah Schulman, Ralph Lee, Coco Fusco & Guillermo Gómez, Don Scardino, Jeff Perrone, and Walter Hill.