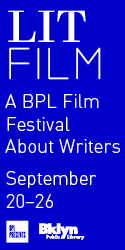 Prayer for August 21
Evening prayer for the indelible one. Words of passemanterie for your magnetism, for your hypnotism, for when your sword is submerged in water, ceremonious and sensual, you, geometry of vertigo. Undisguisable voice. Quick debilitated voice. Your voice inside me, I who am dead. I'm not dead because I still must say the evening prayer for you, Person of the Abyss.
Sluice of my sobbing. Bleeding flower in my face. Addicted liquid. Sword of the night. Naked water enveloped in the inexhaustible flames. Diamond blurred against the century. Ring of alcohol under the skin of her subject. Trace of salt in the sweetness of my step. Gram of gold in my killing hand. Red signal. Blue smoke at my feet. Star made of rocks. Pure, cruel glass.
Evening prayer for the exhausted one. Early morning prayer for the carnivorous beast. Afternoon prayer for the corners of the world where you appear and disappear, indelible one. Prayer of silence for the uproar and prayer of the four spaces for the three times. Prayer of the ending and of the resurrection. Prayer of gratitude and of debilitation.
I breathe without sanctity but am subject to your clear plan. I wander aimlessly but you are my compass and my destination. I speak without sense but you are my burning wisdom. I work without profit but you are my wealth and my temple. I dream without joy but you are the spring of my images. I love without valor but you are my path to the supernatural.
No one will come to know the indelible one as does her subject. But she will remain a stranger. No one will build her an altar like the one her subject will construct out of all his nightmares. But she will remain a bolt of lightning in the pagan air. No one will forget her like this subject of hers. But she will remain a vessel of iron to keep Memory alive.
Nothing is true, she alone is. She is the big lie. She is saliva and she is hair; she is water and she is fire. She is a sword in the shade. Nothing is true, only this prayer. This prayer is dust and is ash. Nothing exists outside the evening prayer for the indelible one. Nothing exists outside the spell of the indelible one. Nothing must be forgotten. Nothing will finish with the prayer that comes to an end.
The Cauldron

Peeking into the cauldron of phenomena,
I make out
a froth of needles
and the purple proclamations
of suffering.

I watch over this millimeter of mint
and that Byzantine phantasm: Jesus, judge
of the guilty conscience
in the Ravenna of sentimentalism.

Look the ceiling is gilded, He raises his hand
and his gaze turns cold
everything in the cauldron.

Then Wittgenstein unfolds
three or four propositions
and language sticks out its tongue
on the burning edge
of phenomena.

Look: needles in your hands.

Listen: murmuring from your guilty conscience.

Touch the curved and anguished lip
of the cauldron, the soup
of what is made manifest,
the condiments of perception,
the bland and tiny parsley
of speeches and explanations.

They have served you
this anemic dish
and I can do nothing about it.

It seemed to boil, resembled
the gash of a knife or an incurable disease
or a Gothic novel.

But it is the cold cauldron of phenomena: like the Callos
a la Portuguesa
of Caeiro.

That's not what we had imagined and it can't be helped.
David Huerta was born in Mexico City in 1949. He is a poet, journalist, critic, and translator. His books of poetry include El jardín de la luz (The garden of the light), 1972; Incurable (1987); Los objetos están más cerca de lo que aparentan (Objects are closer than they appear), 1990; and La música de lo que pasa (The music of what happens), 1997. He has received grants from the Mexican Writer's Center and the Guggenheim Foundation, as well as the Pellicer Prize. In addition, he has been a member of the National System for Creative Artists in Mexico. The two poems published in BOMB will be included in a forthcoming anthology of Mexican poetry, Reversible Monuments, edited by Michael Wiegers and Mónica de la Torre (Copper Canyon Press, 2002).
Originally published in
Featuring interviews with Roberto Bolaño, Laura Restrepo, Miguel Leon-Portilla, Nancy Morejon, Graciela Sacco, Tunga, and Los Carpinteros.