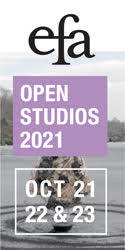 Sensible Shoe Thinks About Success
Closes in on the outside chance.
Comes up the stairs. A sigh, ice,
heaves on the pond. The memory,
the key, the turn, the slightest
hesitation. The key, the lock
the turn to anger. I'm not
begging any more. Little life
shrunk to the size of a
room. Large questions pose
at the window. Will I get
to the beach? Can a cab
take me there?
Saturday Night in the New World
Someone looks out a window, swallows
a map. Someone forgets the orders.
Persistent as snow falling in Gdansk,
Molo rolls over into a new life.
Snowplows have not yet been invented
and there is cold water in every well.
All night things happen without charity:
the army squats low like a rat in a hole
and girls in leg warmers walk
from the north corner to the south
Someone imagines that geology
is an exact science.
Molo is dreaming of a good night's sleep
but a light is burning on the fifth floor
and shines in her eyes. .
Molo is lacking a cat, among other things.
She remembers a saxophone
and says the word several times.
Certain skills are required
that no one has ever learned.
People have discovered
interesting new sexual practices
and many books have been written
about the way chains dominate the imagination.
Molo wants out. She wants the flat edge
of her childhood: a day in the garden,
the path to the stake that almost
put her eye out when she reached for the fruit.
She wants the daisies that pulsed in a field
and were too far to reach. She wakes
to her uncle shaking her from sleep,
leading her into the cold, up a plowed
hillside to see, barely there,
those rare colors in the night sky.
Aurora borealis, nothing lasts.
Molo has been thinking
for a long time.
Ruth Danon is a writer living and working in New York. Her work has appeared most recently in The Paris Review.
Originally published in
Spalding Gray, Angela Carter, Rodion Zaveriyayev, and Joan Mitchell.