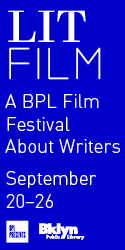 Colloquy of the Cuy
You called me guinea pig,
rat,
but let's make one thing
abundantly clear:
I'm the Cuy,
the sacred rodent of the Incas.
That's why I'm standing on this plate
crowned with a tomato
and a garland of parsley
atop a hillock of potatoes and corn.
When the Chasqui ran me down,
I gave them chase
over curly mountains and plains
before they slit my throat
and I screamed.
I was trussed like an Inca princess
for the royal meal
(it beats suffocating
in a maiden's dry tomb).
You should treat me like a princess.
Instead, you snapped my picture with glee
with the cook of "Cusiquy."
Believe me, she prayed for my soul
as I roasted on a spit for you.
We could have met on Pacha Mama.
You could have chased me
among the hillocks, through terraced fields,
among boulders strewn along the plain
of Sacsayhuaman
where Indians play their smoky quenas,
where tourists throng
the sacrificial stone
splashed with llamas' blood.
Charred to a crisp,
I'm frozen in flight.
I'll stare you down
before you take a bite.
When you eat me, you'll become me,
my warrior gringo.
Yes, my bones are doubly sweet.
Maybe next time
you'll sample the beef,
the anticuchos, sink your teeth
into the heart of a bull
and speak Quechua rhymes.
(Cuzco, June 1998)
Night Journey for a Friend
In this hospital room
a steady dripping
in your arm
insistent and whispering
becomes part of me
through all my limbs.
Your wrists are my wrists
tied to the rails,
your hands are mine gloved
in gauze mittens
and when your lips
shape the word help
a bubble rising in my throat
breaks.
             ***
We'll never hold
a conversation,
stand on a corner
remembering nights
in Havana City
or lie
beneath a painting
of Marilyn's
plunging neckline.
You'll never watch
a thundering sky across a screen
where Orcas
leap and plunge
for seals
among broken ice floes.
A saucer
hurtles through space
toward the 25th century
but the captain is missing,
nowhere in sight,
for the wild rejoicing.
"He was absorbed
by a coalescent,"
a voice states.
             ***
I'm leaving you
here
on Roosevelt Island
where an octagon
asylum still stands,
where lunatics and thieves
and consumptive
poor spit up their lungs.
Here, on Roosevelt Island,
where a ten-cent bus
patrols the street,
where a factory stack
ejaculates ash
and a cyclone fence
circles your room.
             ***
The night is labyrinth,
crossed with
power lines,
a fiercely whirring
tram
on pulleys
lifts me high above
the river's black sheen.
A double flow
in my descent
of molten head and tail lights
flowing down Second Avenue,
sun and blood
poured far as twin horizons.
             ***
If I should
wake or sleep:
the same.
Obsidian
rivers shattered by dawn,
or pillows and knives
swimming through the night
or walls surrounding me,
now eaten by sun,
morning light,
salt and wind.
I have to resurrect him
here, before he dies,
swell him with life
inside the pages of a book,
a book now open
in my hand
that records the journey,
murky pages
spilled with ink.
Daniel Shapiro is the author of The Red Handkerchief and Other Poems and A Poem is Born, both of which are seeking publishers. His poems have appeared in Black Warrior Review, Confrontation, and Poetry Northwest. Shapiro is now translating Cipango, by Chilean poet Tomás Harris, selections of which have appeared in The American Poetry Review, BOMB, Grand Street, Chelsea, and Marlboro Review. Shapiro is director of literature and managing editor of Review: Latin American Literature and Arts at the Americas Society in New York.
Originally published in
Featuring interviews with James Casebere, Raimund Abraham, Julia Wolfe, Mary Robinson, Barry Hannah, Jonathan Franzen, and Barbet Schroeder.