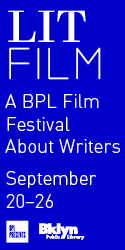 Can't Be Music (Ode to Chaka Khan)
   electric lady
   knifing the curtain
   open wid bejeweled fingers
                          her head
      laden wid citrus sweetened hairs—
      medusian ropes swingin' hot embers
                   heannaed bells—
                          her lips
                      plentiful soft
                         and smakin'
                       sweet badass's
          TELL ME SOMETHING GOOD
                       her stomach
                      stripped of all
               but bronze-blue flesh—
beaded rings of baby peacock feathers—
                       her butt
                   swayin'chains
  of lillies laced wid sense-amelia—
MARY DOOJAH WANNA FUNK WID
                       ME? …
                     her crotch
               explodin light—
      mound of venus rainin salt n flame
   on
   open lifted stadium faces
   she bodacious
   she be
         jungle bunny bessie smith
         demoness
         howlin at the moon
    she be
         the voodoo chile jimi hendrix plucked
         strings to conjure up
    she be
         the brass ring my moma said
         good colored girls must not reach for
    she be
         the circe
         that esoteric nut deigned
         to tell me waz too much
    she too literal
    she too extreme
    much too seamy
    much too obscene
    I say
    SCREAM SISTA
    your ward 8
    sensibility
    speaks for me
    praise the day
    I first heard
    your illicit moans
    ring stereo
    in smoke filled
    blue lit
    basements
    when my daddy said
    SHE can't be music
    give charlie mingus some play
    make room for charlie mingus
    ring in the new year wid
    nat king cole

    say?
    can't be music?
    if she
    rushes in deep
    my well
    like poetry
    like flush
    like semen
    like spit
    like your bloodied face
    reboundin
    one mo time
    off the blows
    of a so called
    black faced bimbo
    broke down
    from wailin'

    nu blues

    new news

    broke down
    from

    wailin' out
    beyond image
    to
    me
    can't be music?
At a Quarter to Five
I still remember Cooley's Pub
the night
you sang a lullaby to me
as I passed out
      slowly
singin' STAY
so sweetly
LIKE A LIDDLE BABY WHEN HE CRIES
IT'S CAUSE SOMETHIN'S ON HIS MIND
I gave you a case quarter for da replay
cause I thought you wuz
the
    real
        thang
gin stained sawdust
n
the stench of sweet McSorley's Ale
draped
           loosely
'round the pool lamp
me
leanin aginst the toilet door
damp and sticky
so you could
boot up
neatly
              the needle
your crisp
   starched
   shirtsleeves
without bloodstains
(it wuz beyond me)
tryin' backwards to
bob and weave
hard earned dreams
into
temporal reality
you fled demons
I can hear you now
talkin about
the teachings of
H Rap Brown
or
RELEVANCE
or
'You me n the wild thing, my dear!'
until
you slipped back
behind the blue shade
of Newport smoke n
    Billie Holiday
on you greying horse
    noddin
      noddin
        wid a soft sigh
unless
your nimble fingers
happened to
catch up the cue stick
in time
'da
8 ball goes in clean
we callin
all shot
banks n kisses
dat mean
no near misses
my man!'
until
the lights went out
in mid-stroke
temporarily
that time
n
I know you meant well
'jus don't pay me no never mind
little girl, i'm goin to Carolina
in my mind …'
but you couldn't
stay
the inevitable
Each day
at a quarter to five
Last stool
left corner
R&B n soda
twist of lime
twisted time
twisted time
time twisted
twisted
the inevitable
turn of the cards
and
yours
wuz
up
Dana Bryant is a poet and performing artist. She performs at Nuyorican Poets Cafe, Public Theatre, Knitting Factory, and the Performing Garage. She is currently touring England.
Originally published in
Featuring interviews with Richard Serra, Steve Buscemi, Neil Jordan, Tom Zé by David Byrne & Arto Lindsay, Sue Williams, Sarah Schulman, Ralph Lee, Coco Fusco & Guillermo Gómez, Don Scardino, Jeff Perrone, and Walter Hill.