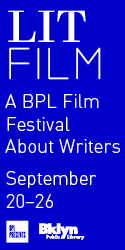 The Bones of Young Girls
Straining to regain
the Limbs
of my young Girl,
my memory is firm
in the way time passes & how
my bones never bended in
come hither poses or how I
never threw back my head prettily
or even freely
or moistened or lipsticked my mouth
or ever spoke in hushed/blushed tones
& giggled w/ other girls
or had a young lover hungry
for my kisses.
The bones of young Girls remind me of that.
I watch them purr
like full kittens & stretch their
arms & legs & smile at boys boldly.
And as I continue to watch
longingly, I realize how far apart I am from
      them across the subway tracks.
Poem II for Anne Sexton
The curve of my Pluto sister's back
is crooked
as are her smiles
which are interwoven w/ cigarette smoke &
glitter dust powder
Her perfume is the bathwater
of faded party girls
w/ broken heels & hearts to match
& their once seductive dances are now
Comic poses
& toothless smiles lay underneath
cheap, loose lipsticked mouths
& their once glittering gowns are
shabby dresses
The curve of my Pluto
sister's back is due to
benzedrine and young boys
that holler obscenities & the
alcohol content in a glass
of gin & the
voices in her head that
Scream "kill yourself!"
& my sister,
She heeds this call &
Sprawls
w/ broken cocktail glass in hand
dismembered
rather like a shattered, painted
baby doll
Dael Orlandersmith is a poet, actor, and playwright. She has written two plays, Liar, Liar and Monster.
Originally published in
Featuring interviews with Richard Serra, Steve Buscemi, Neil Jordan, Tom Zé by David Byrne & Arto Lindsay, Sue Williams, Sarah Schulman, Ralph Lee, Coco Fusco & Guillermo Gómez, Don Scardino, Jeff Perrone, and Walter Hill.