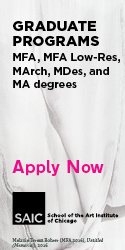 These New York City Pigeons

These New York City pigeons
cooing in the air shaft
are responsible for me
stumping my toe
spraining my ankle
& getting sick on ammonia fumes

That pigeon roosting on the clothes line
stole my nightgown
Those pigeons on the street lamp
made me feel foolish
while riding in a black car
completely splattered
with their grey & white poo poo

These New York City pigeons
are not calm like pigeons of Oxala in Brazil
and do not croon like doves of Zimbabwe

New York City pigeons moan
strange low mournful quivering cancer like moans
mixed with
hungry hyena barks
& gulping loss of the forest cries

New York City pigeons
are not relaxed like
pigeons sunning at
Marcel Duchamp swimming pool in San Francisco

New York City pigeons
flap viral feather fungus dust from wings into faces
then sit on steps vocalizing & waiting
for the death of humankind

New York City pigeons
are not friendly like
pigeons eating flaky crescent-shaped rolls at
Hotel Du Piémont in Paris

New York City pigeons
are not content
like pigeons
posing for photos on arms
of men in plaza of Caracas

New York City pigeons
will lounge on ledges
& murmur profanity all day
will fight for fucking space in
the mating season
shit on air conditioners
& wipe their asses on windows
while big cockroaches
suck secrets in the dark

New York City pigeons
are not alert
like pigeons
sitting quietly on bicycles
in peace memorial park of Hiroshima

New York City pigeons
roll their pearly eyes
inflate their throats
& defecate on the shoulders of pedestrians

New York City pigeons
have no love for crumb throwing pigeon lovers
& no year of the pigeon is celebrated
at least
not for these New York City pigeons
 

About Flyin' Home

What would you say to yourself
if you had to lay on your back
hold up the horn
& play 99 courses of
a tune called Flyin' Home
exactly as you recorded it
55 years ago
& what would you think
if you woke up in the afternoon
& your head was still spinning with
voices shouting
Flyin' Home blow Flyin' Home
& what would you do
if someone whispered in your ear
hug me    kiss me    anything
but please don't play Flyin' Home
& what if a customer said:
tonight I'm having sex with
a person who has been up
in a flying saucer
so please funk me down good with Flyin' Home
& what would you think
if someone started singing
Yankee Doodle Dandy
in the middle of your solo on Flyin' Home
& what if you had to enter
all the contaminated areas in the world
just to perform your infectious version of
Flyin' Home
& what if you saw yourself
looking like a madman
with a smashed horn
walking backward on a subway platform
after 50 years of blowing Flyin' Home
& what would you think to yourself
if you had to play Flyin' Home
when you didn't have
a home to fly to
& what if Flyin' Home became
your boogie woogie social security check
your oldie but goodie way out of retirement
& was more valuable than you
I mean somewhere
in advance of nowhere
you are in here
after being out there
Flyin' Home
Jayne Cortez is the author of nine books of poetry and producer of six recordings. The following selections are from her book of poems, Somewhere in Advance of Nowhere, to be published by High Risk Books/Serpent's Tail this spring.
Originally published in
Featuring interviews with Frances McDormand, A.M. Homes, Padgett Powell, Tina Girouard, William Pope. L, Butch Morris, Malcolm Morley, Jafar Panahi, and John Elderfield.