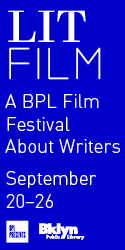 From a Family Album
1.
Hats and caps of the absent and the dead hang like drying herbs from nails in the farmhouse beams. Outside it's Maine, and May. Yellow forsythia against milk-blue distance. On the other side of the house, a green field holds a battalion at bay: trees, like massed soldiers rooted where the decayed and the living mingle. Lush silence. A chisel, pecking. A long blind finger on the rope stretched between roofed enclosures. The rope, collapsed in a corner of the barn.
2.
Strong male hands explore a living torso. Wooden head on a wall, its doors, stairs, windows. Glimpsed through a kitchen window, a woman's figure in overalls and wide straw hat digging and turning the soil in a chicken wire enclosure. Two flashing bluebirds string a crazy flight-web between ash and oak flanking the feeder where a sly squirrel hangs from its back feet feasting on stolen seeds. The massed yellow and its shadow, a small bed of daffodils. Wind. Black flies dart through gaps between waving arms.
3.
The blank blue dome. An amorphous white message pouch just now passing to the north over a box of weathered wood with three black windows. A man hurrying back from car to house in answer to insistent ringing. Alewives thrashing, casting gleaming sides over exposed boulders. Corpses, caught in crevices. The maelstrom of wheeling, screaming gulls. A hand dives into a pocket.
4.
Steep dark steps to the city loft. His three pipes in a rack. Stretched canvases with nailed edges in racks. One glaze bleeding into another. A boy's toy train and a girl's unicorn. A window to drop a key from. Or the daughter's unbraided hair. A missing plank on the staircase, crack to fall through. A saucepan handle lifted from its nail. Two heads bend over a chessboard; alternate hands on knight, castle. Brooming webs away with trappers and flies.
5.
A female figure precarious atop a ladder grafting an exotic apple-hand onto a sawed-off arm of the old tree.
6.
The glow, like gaslight, spreads from center. He wants her arm too often now. In his misshapen-hat phase the tortoise holds the hare back. Glow becomes galaxy in an always-night space. Fishing for matches by day. Alewives fighting up the treacherous zigzag fish ladder. Numbers that circled on the clock face in the church tower across the city street escape; hours mix and mingle spinning webs to catch angry black flies.
7.
Upon waking, his struck match surprises pitch black. Wind. Exploring the living limbs beside his. He feels along a brush handle to where bristles harden into chisel edge. The option of hammering stone. Fingerprints explore depressions, textures, corners.
8.
The choice of hat or cap. Embracing the traveling son and all his acquired languages. The slender unicorn moves around the kitchen's clanking field. For the father an unending gangplank leading to daylight's submerged vessel.
9.
An odd pearly everlasting. Foam, where ocean smacks granite, observed by a young woman with long blown hair seated on a green slope with her back to us. Near the lighthouse an older woman in a hooded yellow slicker looks back through binoculars at milk-blue distance.
Without Reservations
1.
Fireflies of broken glass in a gutter. The Russian translator practices her skill on the American by speaking of a concert her son gave in Amsterdam. The pensioner holds a poem resembling a square sail on a brigantine. In Tolstoy's den his carved bust. With a hand outthrust from its wooden beard. A leech the doctor left in a jar.
2.
Picking berries in Estonia. Her mother's blood-soaked pillow. Deep shade in the forest. She remembers eating well and wiping her mouth with a napkin. A few shriveled peppers on a counter.
3.
The whir of a cassette rewinding. To deprive someone of something by fraud. Three people gaze through a gilt frame at a farmhouse living in still water. The garbage man squeezes a thick hand through the neck of a jar held out by a pregnant woman. The fingers, grasping a cookie at the bottom. A brain occupied by a sunset. The knowledge this sunset will never recur.
4.
A vast storage chamber. It contains all of each of us. Heavy brown bread dying hard under the napkin.
5.
Dark soft earth. Now the American eats neatly without wiping. Come clean he says harshly grabbing her tongue. The daughter giggling. So much water runs deep! Foliage that still refuses to be blown beyond reason. The leech when bloated lets go.
6.
A large winged shadow skims the meadow. The harsh clang and roar of construction mingles with shouts from below. Someone important starts to frown. Honey dissolves in a cup of fragrant tea. Whipped off by wind, the gray felt hat of apathy slumps in the nook of a doorway. She waves her antennae hoping to sense the faint heat of a banished lover lingering in some still-shadowed corner of her room. The radiator creaks and thumps.
7.
Dissolving into lamplight behind the soiled window opposite. A chill wind sprints. Having reservations. A statue the doctor constructs, thumbing on pellets of gray regret, looms at the end of every street. His loss of an eye. The tide crawls up the beach toward a pail of smashed windows. Across the eyes of an old bulldog small dark glasses held on with string.
8.
The red blood of crushed blackberries.
9.
Smoke sucked back down the chimney. A balloon filled with snowflakes. Pass the moisture mouth to mouth. Moth arrowheads settling on panes, large and dark as hemlocks against the pallid hills. Shards of broken silence. A lit cigarette.
10.
The day-hound bounds back from the region of sizzling glowworms with a ball in his jaws. The boy takes a pencil from his father's desk to join the dots.
11.
Traveling without reservations. A black-and-white warbler on the trunk of a sweet gum comes into sharp focus. She was too exhausted to hike to the small wooden bench where Tolstoy sat, back to the meadow, facing the forest. Explosions of foliage packed into twigs. A hawk's wingspan.
12.
Up the steep steps of a Genovese street a bulbous woman hauls a pail of shadow. A man tightens screws in his door hinge. How to put the pulsing thread back in the beaten egg. Bodies as instruments; the absence of music. December's split gray lips beaded with red berries. The hound drops a moldy ball at the boy's feet. A water-road paved with broken glass. Remembering the cook's daughter nibbling a marigold. Applause. The scent of petunias after rain. Holding instruments, a bear an elephant and a beaver stiffly circle the clock for the last time.
The mouse who fled the wings' shadow
lets go in night's talons.

Carolyn Stoloff is a poet and a painter. Her most recent book is You Came To Meet Someone Else. Her poems have been published in The New Yorker, The Nation, Partisan Review, Southern Review, and Agni. She has received grants from the National Council on the Arts, the MacDowell Colony and other foundations.
Originally published in
Featuring interviews with James Casebere, Raimund Abraham, Julia Wolfe, Mary Robinson, Barry Hannah, Jonathan Franzen, and Barbet Schroeder.