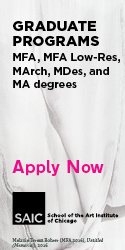 Smoke
Lives go up in smoke.
They go without sound, without fanfare.
You can only be sure of this
when rain steams up
from the leaves, streams down
from your eyes from the smoke
always rising,
rising through rain
reflecting the lives,
the lives without fanfare which always,
always seem to be singing.
Fences
There's no time like the present to begin.
Unless it is the past, or was the past.
Whatever it is or was, how much time before
the lights go out completely? Right now, our bodies are
attached to shadowy caricatures. How thin,
how beaten flat they are. It's easy to believe
the sun cuts tangent to the matted grass.
We've been cut off before—a soft scythe
mowing evening swept us off our feet.
We made children in the field before
we made the fences. Why, in Heaven's name,
did I—was that me really—driving stakes
that wouldn't rot? Pounding nails I thought
would never rust? What drove me to it then?
Crows call the still unencumbered moon.
The moon illumines the crows. The time
has passed to fix the fence. What better song
to sing than one that rises up unscathed?
Once, we danced above the knees of crickets
of crickets     crickets     of crickets
over fields that hissed when daylight raved.
Bob Russell has received a Massachusetts Cultural Council Grant and three Puschcart Prize nominations and was the 2000 Breadloaf Scholar in Poetry. His poems have appeared in Boulevard, Callaloo, Southwest Review, Quarterly West, Poetry Daily, Third Coast, and elsewhere. He has managed a commercial greenhouse in western Massachusetts where, as a reporter for the Holyoke Transcript-Telegram, he received an Associated Press Journalism Award and a Pulitzer Prize nomination. He currently teaches writing to at-risk youth through the Department of Labor Job Corps program and is seeking a publisher for his poetry manuscript, "Heaven's Alley."
Originally published in
Featuring interviews with Petah Coyne, Glen Seator, Ben van Berkel, Reynolds Price, Dubravka Ugresic, Michael Haneke, Donald Margulies, John Zorn