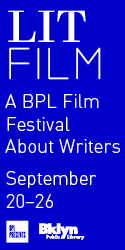 Untitled 
(Saturn parallel Pluto)
"Saturn parallel Pluto
by declination
at the degree
of the WTC attacks.
Expect major world events."
Read:
Indefinite pleasure
in the circulation of coin,
cauterized bliss ends in perpetual wound:
All the realm is yours.
Otherwise I stand alone,
glance at the mirror
and recognize myself in absolute pink
before dissolving
in the acid of my feelings.
Child of the odds,
given to principled failure,
I paint my eyes the black of fate,
ring my lips the red of lies.
Turn the dial to the right.
It moves me.
Turn the dial to the left.
It moves you.
Or the dial sticks and I instead face
myself in the winter sun,
reorganized in the day
of the unbuilt
autostrada. I accept
the fierce light
that creeps upon my grave
in sundered rock
as it spits forth its blue flame,
convinced of
the hell that keeps me,
hung in the afterglow
of glow sticks
leftover from last night's anniversary party. I am
taken there, willingly. Few are.
Fewer still know
they've arrived before it's
too late to
resist. Lapidary customs,
a bank account at HSBC.
You are my HSBC,
I'm certain. You've said
enough to assuage
any residual doubt. With this
in mind I take that coin,
place it in your palm.
Do not shake your head.
Pluto
rises at 6.
My Saturn returns
sooner.
Untitled (in view)
For Masha
…
In view
of the city's
resonant blue
before rippling summer's
inadequately romantic mood,
he asks, "Do you
really want to fuck?" As if.
In a cash-green élan
the Brooklyn rich
cannot get rid of themselves,
or their charter schools.
For this, do not forgive them.
You, on the other hand,
are almost never yourself
at such instances, photos
of Swiss summer
with Spanish celebs,
caught in the maw
of Love's
dog,
hung on the
jaw of
"this fair outside,
which our hearts
doth move" (P. Sidney)
and move you
to whomever you
seek to be moved to,
all things trending toward
the topic of my crush.
I can't get over it!
By which I mean he who
catches me unawares, in July's
cruel whip. By which I mean
he who catches me
in "grim reality's
recurring bit," or,
as Adam Phillips writes
in "On Frustration":
"How
does anybody
ever get any pleasure?
Does anybody ever get
any pleasure?
And if they do,
is it worth
it?"
Andrew Durbin is the author of Mature Themes (2014) and the forthcoming novel MacArthur Park (2017), both from Nightboat Books. He lives in New York.
Originally published in
Featuring interviews with John Giorno, Lidia Yuknavitch, Iman Issa, Eric Baudelaire, Ieva Misevičiūtė, Daniel Borzutzky, and more.