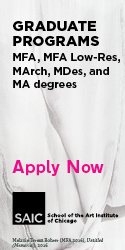 Consecutive Studios
Valiant folding screens doubling back to distinguish COMPLETE from COMPLETED
strike at anthology's information and friends, countless EXHAUST in debt to EXHAUSTIVENESS
EXHAUSTIVENESS INCONCLUSIVE. It is midnight. Modern signage and settings
in legendarily discrepant turf. "We walk past a storefront." What is knowledge
to them who have it? The lower portion falling back selectively, and/or idiomatically
omnivorous: the wall.
                                  EXTREME PUBLIC SPACE
SUNDAY the supplement has now molted SUNDAY: A huge sheet within which unfolded
his retrospective dissimilar and unequal and nonpareil.
                                                                                           Proceeding to the next
anthology's EXHAUSTIVENESS for an INCONCLUSIVE public, we are made late. Doubling back
across validity is this self. The TABLE OF CONTENTS "from top to bottom or from bottom to top"
indicates a prospectus of stoppages, a sketch which takes time distributes a serious attempt we read as
a built statement. In its wake, the sentence….
                                                                          An anthology's EXHAUSTIVENESS, INCONCLUSIVE
entablature: completed not complete, not completed complete, not completed not complete, completed
complete.
                   Exhaustively happy, we open out the graphic
sonogram of the event that is the storefront, red and black.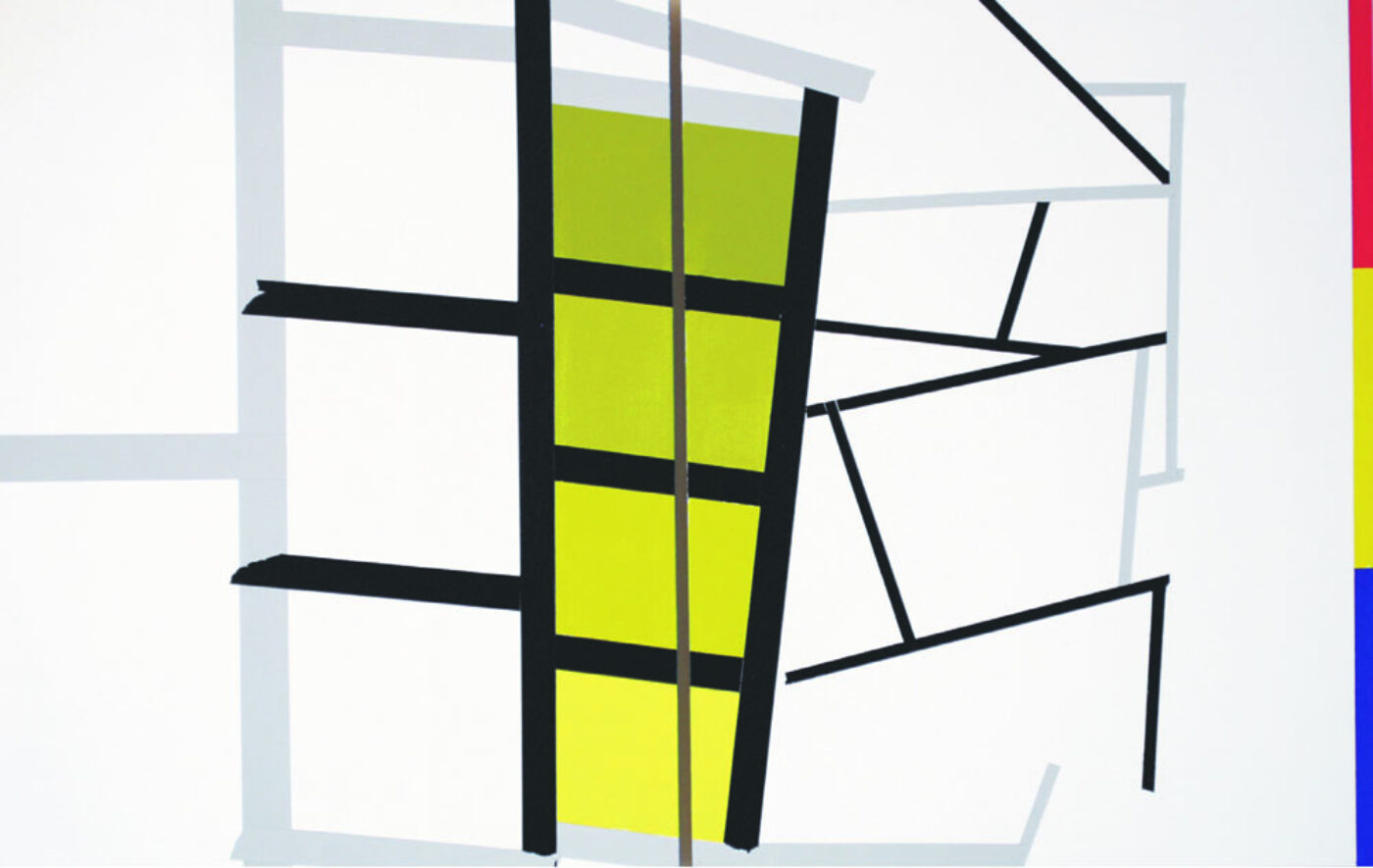 Spacing
                                 AND IT CAME TO PASS
that the King died; then the Queen died of grief.
                                 CONSEQUENTS UNITE!
And the Queen died of grief, chafing against the antecedent
event, action, scene. And again the Queen died
in line, and so consecutive with respect to others who had died
prior to her.
                                  IT GOES WITHOUT SAYING
that the Queen died
                                  ONCE UPON A TIME
is of a different order of magnitude, the Donor said.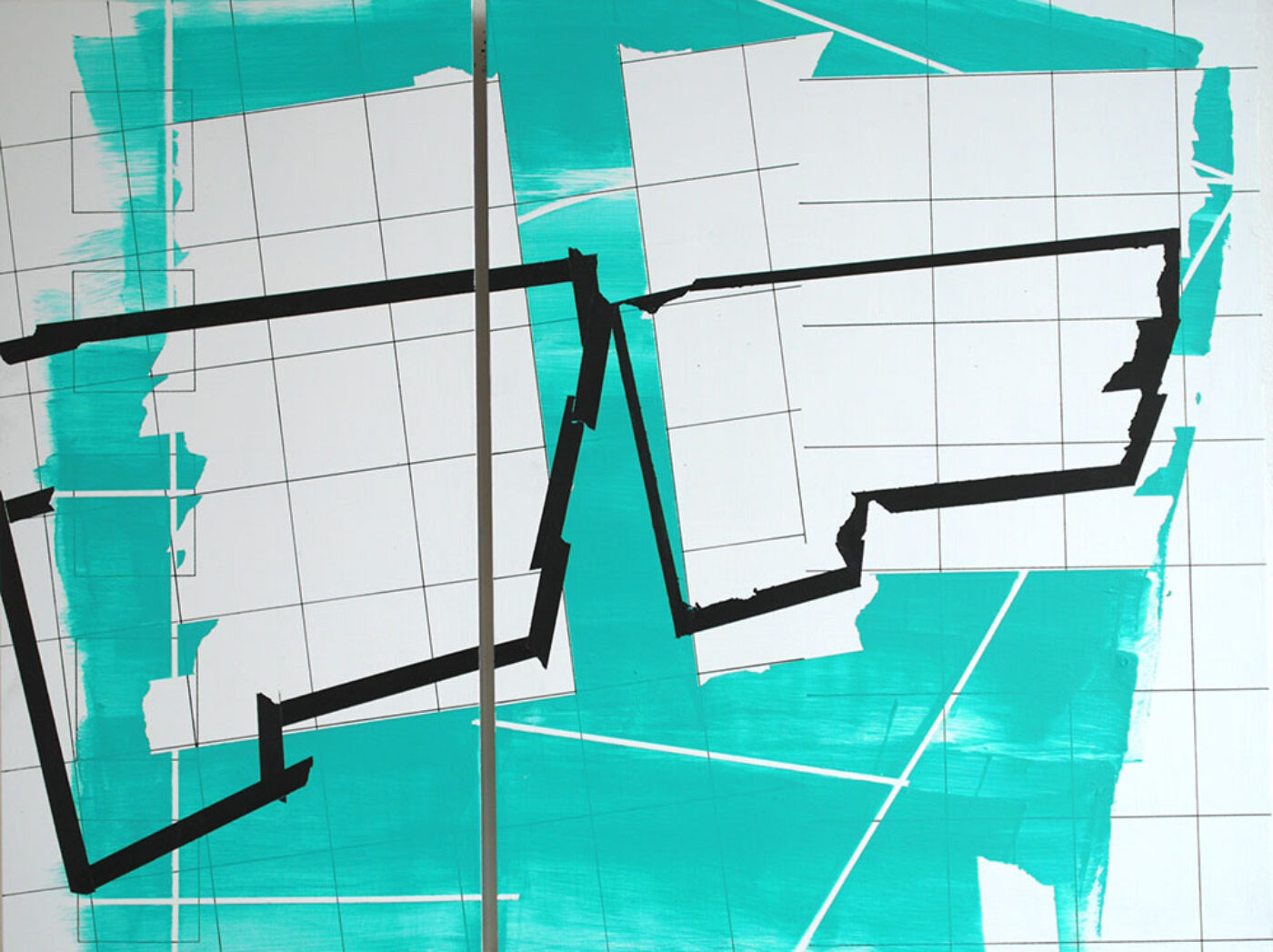 These images come from Painting as Diagram, Marjorie Welish's recent show at Björn Ressle Fine Art in New York, while the poems extend her involvement with inscription, as in Isle of the Signatories, just out from Coffee House Press. Welish has received numerous awards from the Adolph and Esther Gottlieb Foundation and the Pollock- Krasner Foundation, among others, as well as a Howard Fellowship, the Judith E. Wilson Visiting Poetry Fellowship of Cambridge University, and a Senior Fulbright Fellowship. Of the Diagram: The Work of Marjorie Welish (Slought, 2003) documents a conference on her writing and art at the University of Pennsylvania.
Originally published in
Featuring interviews with Meg Stuart, Karen Kelley and Barbara Schroder, Kalup Linzy, Peter Saul, Mike Davis, Boredoms, Will Eno, and James Timberlake.