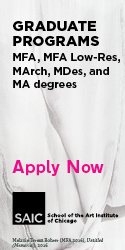 To My Autistic Son, Revantha
Old soul in a young body, they said
'Twere better he was born dead!'
Sins of the fathers, the Christians said,
Ill conjunction of planets, the palmist read;
Fetters of the flesh, cycles of suffering
The Buddhists complacently proposed,
Allah be praised, Kismet in swing,
The fierce Moslems savagely disposed.
Slow motor reactions, my neurologist reckoned,
Early childhood autism, my psychiatrist beckoned,
Heredity's the problem, the biologists believed,
Mother was cruel, the maid-servant proclaimed:
The servant was vile, his mother declaimed.
I reck not his ruin in his toothsome smile,
His speechless grimace so free from guile;
His dour determination to opt out of life
When all around him are mired in strife.
Lucky and prescient, my miraculous boy
You will spend your life with spendthrift joy.
I am proud that you have so early seen
That there is in life an undertow of sadness
Which rocks what fleeting gladness
There is today, or may once have been.
I will love you steadfastly as long as I dare
But is there nothing that you can share?
Will you leave me with this nagging regret
That even to me you will never bare
Your awesome secret?

 
Return to Sri Lanka, 1991
The minor banes are still there—the mosquitoes,
The limp drip of water from the shower, the woes
of poor plumbing, the ineffectual street lighting,
Five-star hotels casting in shadow the slum dwelling:
But the major evil of time's unrelenting span
Is still man's brutality to man.
On this Vesak night, observing the birth,
Enlightenment under the Bo tree, and the demise
Of the gentlest man who ever walked this earth
What's most heard are the human animal's cries,
The Buddha's message drowned in a sea of sighs:
Man lives illusion and dread until he dies.
Sightseeing pilgrims, mindless of his tidings,
Bemused by the lights, spreadeagled on strings,
Unable to soar into the Empyrean on human wings
Can only stoke the little demons of fire,
Fanning their visceral compulsions of desire
From little flares into the all-consuming pyre.
The caged spirit, always anxious to jettison
Its fetters, now has no recourse but arson,
As the Buddha's message appears effete:
Even the showy, urban crotons droop in shame
At the range of man's craving: and nature's own Flame
of the Forest dips, and explodes in total defeat.
Guy Amirthanayagam has published two collections of poetry, New Verse (1990, Sri Lanka) and Poems (1974, London), in addition to editing and writing several works on cross-cultural issues in literature. A former Sri Lankan diplomat and civil servant, he is now a professor at Montgomery College in Maryland.
Originally published in
Featuring interviews with Reno, Derek Walcott, Neal Jimenez & Eric Stoltz, George Condo, Louis Kahn, Camille Billops, Darius James, Michael Jenkins, and Joe Mantello.