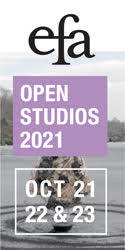 Attending a Demonstration in the United States

I sing songs to homelands
to foreign airs
and watch the eyes
that never settle
that never seek a speaker
that lingers
on faces with hidden cameras
and offers the smiles
of a friendly Judas
Southern Town
Sky-reaching trees guard silent streets. The wind softly touches the
falling leaves and the chimney's smoke quietly disappears. Angular
houses rest on beds of fluffy grass. A man spits in the fountain and the
barber gathers dead hair. The sign on the motel offers discounts for
sinning. A dog barks. A woman sits in a backyard sunning and
squeezing purple blackheads. The white church offers no sanctuary
but rather the forbidding look of hidden tombstones. On the hill the
cows watch and wait for death. Downtown a single-storied cinema
hungers for lovers to fill her womb. A child vomits impatient ice-
cream. The see-through walls of the supermarket invite a look-in. A
rat bravely challenges the light and runs amongst the oddly packed
shelves. A boy kneels fingering his penis. The penis anticipates hands
wetting a vagina. A television laughs in a bar. Echoes follow the
laughter. Cars neatly line the streets. Patterns of order. Children play
in the woods slicing open a cat. The cat dies knowing nothing. Busy
footprints etch the lawn of the courthouse. On the court steps and in
the shadows stand the people you never see. Huddled in corners and
with whispering nods they darken the dark with their beings. The
breeze returns, gently swaying the bent branch.
South African born writer, Keith Adams, was a Benjamin Moloise Fellow in New York University's Creative Writing Department. He is the recipient of the Thomas Wilson poetry award and the Carter Beel short story award. He is presently working on a collection of short stories.
Originally published in
Featuring interviews with Patrick McGrath, Craig Lucas, Mary Ellen Mark, Isabel Toledo, Guy Gallo, Gary Indiana, David Kapp, Bobbie Ann Mason, Roland Legiardi-Laura, John Ford Noonan, Roni Horn, and Richard Edson.