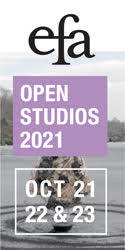 Raindrop Women
Me?
I roam sable streets
searching for white candles and coconuts
to wash the chaos from my skin
even still I have to write it out
make dyslexic thoughts rearrange themselves
put order to the recklessness
that is one spirit
on three planes
woman with many names
who sees rush hour
and thinks middle passage
spirit crashes
in to unborn daughters who will never know
my / this / our pain
if the job is done full time
the scripting of manifestos and declarations.

We are …
women refusing to tiptoe
we
march stomp scream
kick   sing   write
whatever to sever the ties
between oppression and ourselves … .
 

Lineage

I
He was the only son
of ambrosia, with one
kiss it was confirmed

II
His grandmother toiled
in cane fields, sugar was
the scent of her sorrow
 
Originally published in
Featuring interviews with Tim Roth, Amy Hempel, Emmylou Harris, Matthew Ritchie, Wallace Shawn, Christian Wolff, Gilles Peress, Kendall Thomas, and George Walker.