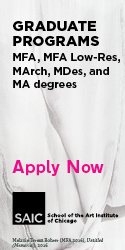 Love
My heart wrings out and pours,
the machine buzzes.
My skin opens like drums.
My little paws blink and fill me up with the sweet high tide.
My member opens and bites,
swallows the sky.
 
The head eats the head,
the blueness hurries and writes.
The earth goes on in small heaps
and all the bones are velvet bones.
 
Little bird breaks its head in blood.
The membrane bursts.
It splashes, the power and gentleness
of nostrils come together.
So the sacred being sprouts,
little bean,
a mattress,
a pond caught in the eye.
 
A dog has a tail.
A coat has a hood.
The pine tree with its needles
caresses the nostrils.
 
Cards, changing like
inscriptions of the towns
cut through flesh
and hours of trains at the station.
 
Who kisses me and holds,
presses me through a sieve,
lightning sucks me.
 
I am a gulp.
I am the blessed, munching body.
Little hen of the plant.
Little hen of the plant.
The edifice of my mouth of my tower,
burning and collapsing into itself.
 
Sacks of living grain,
I am the root of sweetness,
that God plugs like a turnip,
the sky smeared with stars.
 
Your honey and my honey.
Here.
Beside you.
Here, beside you.
Here.
 
Kitsch
Fasting nourishes the hungry ones.
A white match sleeps.
They pluck the feathers from me.
Tatra mountains circulate.
Oddity is seven hags on one shoulder,
the ones with glue, the ones with feathers.
They trample me to pluck out my
member for a few minutes,
for a few centimeters.
Then it jumps back in glory and rebirth.
The locomotive jubilates.
My ribs are a bloodshot sky.
Mattresses rush into position.
You are a guest on the earth.
Translated from the Slovenian by Joshua Beckman and the author.
Tomaž Šalamun is a Slovenian poet widely published and anthologized around the world. His most recent books in English translation are Poker (translated by Joshua Beckman, a finalist for the PEN translation award, Ugly Duckling Press, 2003) and Blackboards (translated by Michael Biggins, SaturnaliaBooks, 2004). His latest, Book for My Brother, will be published by Harcourt in spring 2006, and Row (translated by Joshua Beckman) will be published by ARC (London) this fall.
Originally published in
Featuring interviews with Arturo Herrera and Josiah McElheny, Jennifer Bartlett and Elizabeth Murray, Lincoln Perry, Anthony Downey and Yinka Shonibare, Eliot Weinberger and Forrest Gander, Lionel Shriver, Noah Baumbach and Jonathan Lethem, George Lewis and Jeff Parker, and David Rabe and Evangeline Morphos.