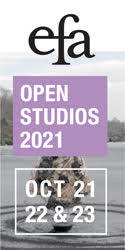 Fire
Upon itself fire turns
Like a sacred premonition
Moving, capricious, insolent
Attacking all defects
Its hunger spreads down to the smallest worm
In its undulating but unrelenting ascension
Fire remembers its origin
It rises jerkily
Torn from the very heart of the earth
The flame flies away
But can in a wing's beat
Return to the ground
Losing itself in its depths
Thus does fire seal the union of air and earth
Fire expresses itself in the plural
Fire of the terrestrial world
Fire of the celestial world
Wandering fires
Blazing forests
Clattering clouds
Lightning fallen from the sky
It's the fire of penetration, the fire of destruction
Divine fire which seizes lovers and binds them forever
Inspires poets and prophets
Silent fire in the Milky Way
Infectious in churches and the soothsayers mouth.
Celestial fire ever present
Pursuing, rooting out evil
Like a gardener pulling up crabgrass
Fire the destroyer and preserver
Paternal and zealous
Severe and kind
Fire flaring beneath the sun
Visible in the eyes of lovers
Unbearable or caressing
At the two poles of tenderness and necessity
Vengeful fire of the gods or wrathful fire of the jealous
Fire invites us to passion and faith.
Language
Poet's bread and singer's flesh
Language speaks the will of time winding
Through our hair and our wrinkles,
Our worries, our smiles.
It snares within the autistic, exiled from himself
It dissolves within the aphasic, stranger to his life
The dyslexic kneads and molds it
Draws out the secret of his inventions
Injured, wounded, scrambled brains
Manhandle it but cannot break it

It knows how to make sense of a newborns wailing
To weld the syllables spaced out by the stutterer
It gives a voice
To the schoolboy who clings to words
For entrance into the worlds abstraction
To the homeless always on their guard
To all outcasts reaching toward the sky
To the ideologues transported by the whirlpool of ideas
To the mentally ill whose confiscated destiny withers in straitjackets
To the sick walled in by pain
To the prisoners in search of redemption
Vivacious, tenacious, sagacious
Language resists despair
Triumphs over suffering
Eliminates fear, captivates happiness
Protects man from himself and from others
Pushes him to undertake, to create
Because it traverses ages and epochs
Impassioned by the desire to loosen misery's grip
To replace the bouquet withered by sadness
To bury the dreams of broken lives
Within the rites of fervent prayer

Language speaks the world and transmits messages
In the plain song of hope
Translated by Kristin Prevallet.
Kristin Prevallet is the author of Scratch Sides: Poetry, Documentation, and Image-text Projects (Skanky Possum, 2002). She won a 2004 PEN Translation Fund Award for her work translating the uncollected writings of the poet and novelist Sony Labou Tansi and is currently coediting an anthology of French poetry for Talisman House. Prevallet lives in Brooklyn.
—Jean Métellus, part of the vast Haitian diaspora that Duvalier pushed into exile, has maintained a strong connection with his country through writing. Born in Jacmel, where he later became a professor, Métellus moved to Paris in 1959 to study linguistics and medicine, specializing in neurology. In 1973, the journal Les Lettres Nouvelles published a long poem of his, "Au pipirite chantant," which began his reputation as a strong, innovative writer. Since then, he has published nearly two dozen novels, including Colomb (Autremer, 1992) and La Vie en Partage (Désolée Bronwer, 2000), and several books of poems and plays, and he has won numerous awards.
Originally published in
Featuring interviews with Vargas-Suarez Universal and Rocio Aranda-Alvarado, Vladimir Cybil and Jerry Philogene, Carlos Eire and Silvana Paternostro, David Scott and Stuart Hall, Evelyne Trouillot, Sibylle Fisher, Carlos B. Cordova and Daniel Flores y Ascencio, Damas "Fanfan" Louis and Michael Zwack, and Peniel Guerrier and Yvonne Daniel.