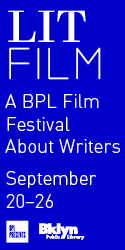 Styria
And mountains blackening, then also gray, transparent, the clouds
cumulus, undersheathed with darkness. Did you understand walking
summer's departure

would come so black? Yellow greens of August grassland, further
mountains cerulean, lavender, indigo, and you, legs
in those narrow jeans,

frayed bag across your shoulder, camera to an avid eye.

What I understand now I saw later, after you burned greens
charcoal in the dark:

it looks like an edge of the earth, a place love would not interrupt
thought, the hot sphere of pain already inscribing its purpose
up your spine, climbing

into your seeing, but you stride forward, behold suddenly
the serenity in rest, something you gave but did not take.
For you, always, rest

was, if not waste, unnecessary. So much of your thinking
inhabited seeing—why stop looking? And what is this falling,
tilting of meadow

but an idea of the next place? Understanding one dimension
inclines us toward another—the field where you walked as a girl,
your mother suntanned,

and your brother. Here, now, are those afternoons, a meadow
become alternation of density, a deft beckoning
of intimation,

all green but gray in the photograph, shadows of conifer
striping, sloping, narrow then widen. Solidifying as if all
foreground were darkness

Pilgrimage

I dream of that winter

hospital room, her face jangling
toward me, asking for ice

but the season hesitates
and something confuses the clock hands
as she extends her toes
as she bends her arms and reaches

as color comes back into the bedclothes
as we begin to talk

first in monosyllables about her condition
then in sentences that rise and fall

like sentences the living speak

I have missed you, I say
and get that fast, urgent smile

I want to tell her about Christoph
how he made me laugh with his stories

Josef on a tricycle in the desert
riding to mass in Cairo when they were young

but I'm not sure there's time

now her fingers are warm, she is curling
and uncurling them

recognition in her face
metal of the bed becoming wood

she is sitting up, speaking

she has climbed a mountain in a blizzard
her feet cursing the difficulty of it

as with others she reaches
the summit where a cross is dug into the ground

where the small church is

it was hard, she says, it snowed every day
and it was cold.
Originally published in
Featuring interviews with Rodney Graham, Pierre Huyghe and Doug Aitken, Jerome Charyn and Frederic Tuten, Ben Marcus and Courtney Eldridge, Kaffe Matthews and Antony Huberman, Jonathan Caouette, Laura Linney and Romulus Linney, and David Levi Strauss and Hakim Bey.