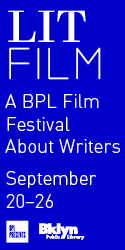 The Unintentional Thief

Remembering the story of the heart beating beneath the floorboards—

it gave away a murderer—the man who found the money,

throwing down the sewer the wallet he already swore was never there,
stuffed 100 dollars into the pocket of a tuxedo in his closet,

reminding him of the divorce, another hundred in his running shoes, some metaphor,

and 47 dollars on the table
where he always put his keys

along with the money he'd budgeted for the week,

and with his heart hammering like the police, the face of a close friend
in his mind looking over his shoulder, he sat down and wrote

this simple poem, remorse and apology.

 
Carnival

I don't want to be the person opposite the knife-thrower.

I took this job with an understanding
that my feet might dance on the high wire.

Cause the children, looking up, to drop their ice cream cones on their parents' shoes.

Call it a sense of dissatisfaction with authority,
not the carnival for the carnival's sake.

It's like when I dressed in my sister's pantyhose, exploring my body in the bathroom,

and always the math homework left undone,
the sighing dog waiting to be walked.

I had a father whose speeches and eyes could beat the light out of an adolescent Jesus.

To discover both home and death,
I began to examine the body of a girl in a rat-infested place we called the ravine,

the same where Richard Maxim broke both his legs, tumbling down Hoboken's famous
Hundred Steps,

and years later was found with a broken neck,
17 holes in his body and the red garter belt torn.

There wasn't a boy among us who didn't know his legs,

lovely behind the bleachers, in a dirty motel or a borrowed car,
and every one of us cried at Sweet Richard's wake.

Life on a taut wire, Youth, knives flying by our vulnerable bodies, some surviving,
and many years missing the early world.
—Edward Bartók-Baratta is a poet, essayist and artist. Following the murder of his brother John on the Bowery in New York, he worked for eight years for the homeless in Boston's Combat Zone. As part of the Paumanok Poetry Award, he read at SUNY Farmingdale in April 2001. His poems have been published in Ploughshares, African-American Review, Denver Quarterly, CROWD, Jacket, and the Italian poetry journal Steve, among others. He is the coauthor of Fox Has His Day: Tales and Poems from the Far, Far, North (Sami Education Council, 1998).
Originally published in
Featuring interviews with Sol Lewitt, Vera Lutter and Peter Wollen, Rikki Ducornet and Laura Mullen, Edward St. Aubyn and Patrick McGrath & Maria Aitken, Jon Robin Baitz and Stephen Gaghan, Gina Gershon and Dave Stewart, EL-P and Matthew Shipp, and Suzanne Farrell.