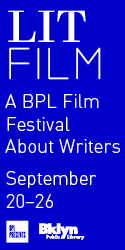 Phantom
When I saw the tremulous hand above the trees
wave; from the ancient bravura of love
posthumous haven: from some vain inquiries
I turned, diverted, toward the high shadow above.
 
The leaves repeated the pressing "goodbye"
for no one, from the beginning unintelligible;
I saw the season's slow step and light fly
through aged riverbeds before me, inaccessible.
 
When I saw the tremelo of the hand above the trees.

 
Summer Street

The dry afternoon scraping the rooftops.
Two children skipping in a whirlpool of orange dust.
A shadow like an old woman passing by
leaving a wind of sadness.
The time that elapses.
The soul that turns the color of earth.
The afternoon that bends over like an arch
through which the children pass
taken by their mothers' hands.
The rain that does not fall.
Only the ashen air that whitens the forehead.
Only the fire that penetrates the blood and dyes
the eyes yellow.
Only the life like a dead animal
stretched out beneath the sky.
And in the air the sun drying the black-and-blue marrow of time.
And the dismal wind from the vast plain.
And the heavy steps.
And the children already old returning beneath the arch of the
afternoon.
And the stones.
Translated from the Spanish by Stephen F. White.
Originally published in
Nicolas Echevarria, Pam Yates, art by James Nares and Tom Otterness, writing by Daisy Zamora, Kathy Acker, Glenn O'Brien, and more.