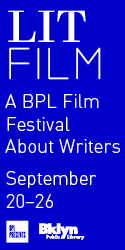 The Return
The return will depend on how things are.
To talk to you as if nothing happened and
apologizing was not easy knowing that you too
were making your own final plan in your eagerness to
dispose of the unpredictable heart.
More distant than if you were living afar
or lived no more, neither describes
the secret fire that, encircling us,
shattered dreams & the backs
now forever turned avoiding the
eye's treacherous spark.
Self-portrait
And here I am
shouldering my 20 years
my day's rhythm determined
time meekly seized.
Translated by Eva Gasteazoro and Harris Schiff.
Eva Gasteazoro was part of a small group that started the Dance Movement in Nicaragua after the Revolution in 1979. Since coming to New York in 1982, she has continued to study and work in dance collectives and participated in the PAN/Spring Caravan Tour of New York State. She is currently dancing with choreographer Nancy Zendora. Her translations of Nicaraguan poetry are done in conjunction with New York poet Harris Schiff.
Harris Schiff is a poet living and working in New York. His book of poems, In the Heart of the Empire, is available from United Artists, New York. He is currently working on a collection of translations of Nicaraguan poetry.
Originally published in
Nicolas Echevarria, Pam Yates, art by James Nares and Tom Otterness, writing by Daisy Zamora, Kathy Acker, Glenn O'Brien, and more.