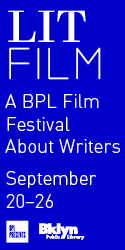 To Die of Love

A tree
A verse
A dove

From love I am trembling
and I am cold
crazy cold with anguish and joys.

The dying
little by little
makes me sick.
Exile!

I want to die
all of a sudden
Zaz!
so suddenly
to feel the impact
of my body in battle
against yankee fire.

To feel, then, nothing more—

Dream
of the fertile land
Dream
of life at play
Dream
of peace.
A Question of Life
Death
ambushes at every corner
and at times
brute sentiment
and rage 
distend my heart 
like a stretch sock. 
Between life
and death
is an ongoing battle.
One is like an old shoe
and the other like a bare foot.
At times I like dry flowers more 
than the fresh-cut 
and at times death,
it seems fruitless, 
and, life so alone.
Translations by Zoë Anglesey and Daniel Flores Ascencio.
Daniel Flores is a painter, poet and filmmaker. He is Founder and Director of the Institute of Arts and Letters of El Salvador in Exile, INALSE.
Originally published in
Nicolas Echevarria, Pam Yates, art by James Nares and Tom Otterness, writing by Daisy Zamora, Kathy Acker, Glenn O'Brien, and more.