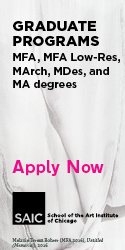 Safe Place
Wherever the beehive of the dream, gigantic beehive elaborated
by demented bees, is divided in two, revealing the city
to discovery, it's not difficult
to recognize my cell among other cells.
My house is the one that never stops coming.
The one that after bad weather abandons its walls;
walls that draw close afterwards with a scene in which storms howl,
with inscriptions of burning dangers running like torches in the darkness,
with silhouettes in black that try on the faces of terror and absence,
trophies collected by chance in dizzying nocturnal crossings.
And now this same sun forged as brilliant
as the one that returns, incomparable, circling my head with haloes.
This house has no roots, no latches,
and suddenly it moves,
travelling like a sleepwalker from the shore to the sea's edge,
making its hair-raising cobblestone laugh resound in every tomb,
or trembling when it brushes against some sudden winter,
or whispering incomprehensible formulas against the moon's curses
that suddenly pierce it side to side.
Don't you see howitslips tearingits flanks between two ghostly scaffoldings?
There's neither cohesion nor certainty.
Where there was a blind wall a door is opened to red
like an irresistible invitation to the chambers of the crudest tortures.
The windows that face a radiant December slide into darkness
framing the gray raiders that surround me with pockmarked faces
and leave their insistent traces on the glass,
too insistent.
Forget about a corner where I would be able to sleep alone with the grass.
The roof is drawn back
and that curtain of rubbish that blocks up heaven falls over me
or the immense yawn of a strange night breathes me.
Corridors insert their looters' arms into the rooms
and escape like sidewalks with their burden of bundles that lead to the beyond.
Sometimes fissures appear through which my invisible witness contemplates me
and alien rooms pass beside my bed with their people, their dogs, their clutter,
carved like statues in the fleeting current.
The ground is a beast that waits for me with open jaws.
And always, everywhere,
this creaking of wings that glide around my head,
this rush of vermin in flight toward nowhere,
this beating of rags agitated by the incessant sigh of death.
Inevitable ordeals like a tribunal of stars,
tests with which someone deigns to offer me
a lowly place in the world.
Me with my shadow up to my neck.
 
—From Night Adrift, 1984.
Songs to Berenice, II
You weren't there on my threshold,
nor did I go out looking for you to fill
     the hollows forged by nostalgia,
hollows that foretell children or animals
     created out of the substance of frustration.
Step by step you arrived through the air,
little tightrope walker on a plank floating
     above a pit of wolves,
masked in the radiant tatters of February.
Condensing yourself out of dazzling transparency, you came
     trying on other bodies as if they were ghosts inside out,
like anticipations of your electric wrapping—
sea urchin of mist,
globe of inflamed thistledown,
magnet absorbing its fatal food,
feathery gust that spins and stops circling an ember,
near a tremor—.
And already you had appeared in this world,
intact in your immaculate blackness from head to tail,
more marvelous even than the Cheshire cat,
with your portion of life like a red pearl
     shining between your teeth.
—From Songs to Berenice, 1977.
Translated from the Spanish by Mary Crow.
Named Poet Laureate of Colorado, Mary Crow is the author of seven books—four volumes of poetry and three of translation. Her most recent book of poems is I Have Tasted the Apple(BOA, 1996) and she is currently editing Homesickness: Selected Poems by Enrique Lihn,which she translated with Jonathan Cohen, John Felstiner, David Unger, and Alastair Reid. She teaches in the Creative Writing Program of Colorado State University.
—Olga Orozco is widely regarded as Latin America's best-known female poet. Author of a dozen books of poems and short stories, Orozco has won major prizes in her home country of Argentina as well as abroad, and her work has been translated into eight languages. Her poetic style has been described as a "ritualization of speech" with a "ceremonial orality." Among her books are Songs to Berenice (1977), a series of poems about a beloved cat portrayed with a reverence resembling that of the ancient Egyptians, and Lightning Flashes of the Invisible (1998), an edition of selected poems. Mary Crow's translations of Orozco's selected poems, Engravings Torn From Insomnia, is forthcoming from BOA Editions.
Originally published in
Featuring interviews with Damiela Eltit, Alavaro Musis, Carmen Boullosa, Gioconda Belli, Sergio Vega, Gunther Gerzso, Valeska Soares, Pedro Meyer, Marisa Monte, Cubanismo!, and Ned Sublette.