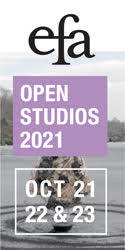 Do they still say overseas
You can sell anything to an American?
He asks. His glass eye
Almost winks as he shifts
His prosthesis. I'm an unabridged
Fucking definition of modern war,
He used to declare to his freshmen
Before riddling them with brilliance
& sobriety. Hamlet
To Sophocles, Ma Rainey
To Emily Dickinson, Kierkegaard
To Red Cloud. Between bold sips
Of Merlot, an old burning friendship
Flares as if ten years were ten days.
An exquisite memory lives on & on:
The beautiful dead lover we share.
The old woman made mint
Candy for the children
Who'd bolt through her front door,
Silhouettes of the great blue
Heron. She sold ten-dollar potions
From a half-lit kitchen. Chinese boxes
Furnished with flies & sinkers. Sassafras
& lizard tongues. They'd walk out
Of the woods or drive in from cities,
Clutching love-sick dollar bills
At a side door that opened beside
A chinaberry tree. Did their eyes
Doubt under Orion as voices
Of the dead spoke? They carried
Photos, locks of hair, nail clippings,
& the first three words of a wish.
—Yusef Komunyakaa is the author of Neon Vernacular: New and Selected Poems 1977–1989, winner of the 1994 Pulitzer Prize, and Thieves of Paradise, a finalist for the 1999 National Book Critics Circle Award. Forthcoming are Blue Notes: Essays, Interviews, and Commentaries,Talking Dirty to the Gods, and Pleasure Dome: New and Collected Poems, 1975–1999. He is a professor in the Council of Humanities and Creative Writing Program at Princeton University.
Originally published in
Featuring interviews with Frank Stella, John Currin, Jim Crace, Frances Kiernan, Brian Boyd, Marsha Norman, and Arto Lindsay.