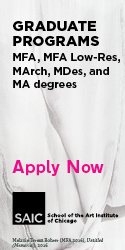 left home as a child/youth.
To learn and share …
I was intrigued by what was beyond my home.
I've tried and tried
to fit into the bilagáana world.
Some doors have remained shut to me.
Is it because I (belong to the new world?)
I can't trace my family back to
a place called the old world …
Europe.
I don't have blue blood running through my body.
However, I continue to move … travel … fly.
The hardest thing for me to say is …
"I'm sorry … I left home."
 Now …
I'm weary
I long to sit near shicheii (my maternal grandfather)
and listen to him talk.
I long to know how shicheii's world is doing
… to hear him talk about the lives of the people
around his home.
Yes, to hear the strong voice of
my elder.
But … I've been away for so many moons and winters.
Is my parents' hogan still there?
The home I left as a child/youth.
I wonder if the hogan will wait for me to return.
To see the people I knew as a child/youth
The world I left behind.
If only I could return and re-enter the earth covered hogan
and gaze at the world through the door.
And sit behind the fire (at the center) of the round hogan
and welcome the Deities of Dawn.
And offer white corn (or yellow corn pollen) to
Changing Woman, Goddess of the Universe
for a blessing …
Theodore …Theodore
The morning star has not risen
The world is still asleep
Don't run through the corn field.
However, he inhaled the fresh fragrance of the earth.
Jóhonaa'éí (the sun) found him carrying a huge
pumpkin out of the field.
The leaves brushed against his skin.
Bees flew around the bright
yellow-orange blossoms.
He kept walking and glanced
back from the edge of the field.
Theodore saw his footprints.
He didn't care about the weather
so long he had a moment
among the corns and pumpkins.
—Patroclus Eugene Savino grew up in the Checker Board Area of northwestern New Mexico and has been writing for many years. He has had a few stories published in Japan and France, and in 1993 a portion of his novel was published in Neon-Pow-Wow, edited by Anna Lee Walters. He is presently working on a novel and a collection of poetry.
Originally published in
Featuring interviews with Ruben Ortiz, Juan Manuel Echavarria, Susan Baca, Guillermo Cabrera Infante, Jose Cura, Adelia Prado, Ernesto Neto, Mayra Montero, Claribel Alegria, Francisco Toledo, and Juan Formell.