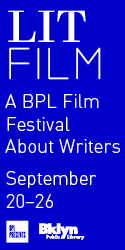 I will pursue you for centuries upon centuries.

I will dig under every rock and stone
And scan every horizon for your shadow.

From wherever my voice speaks
It will fall upon your ears without mercy
And my footsteps will always fall
Inside the labyrinth that traces your own.

Millions of suns will rise and fill again.
The dead will rise and return to death
And there, wherever you are:
Dust, moon, nada; I will find you.
Outside the wind. The streets smell of metal.
Once inside, she abandons everything she's wearing
starting with the smile and the pocketbook.
She erases all the faces she's seen all that day,
The missed connections, the feigned serenity,
The sickly-sweet taste of having done her duty,
She undresses herself as if to touch
all the sorrow that is in her flesh.
Once she finds she is naked
She searches herself for her animal scent.
She crouches and lies in wait;
She begins a long tender confidence,
She demands answers, perhaps her eyes have glazed over
She spreads her knees apart and devours herself like a wolf.
Outside the wind. The streets smell of metal.
Translated from the Spanish by Jaime Manrique and David Cameron.
Jaime Manrique was born  in Colombia. Among his books are the novels Colombian Gold,Latin Moon in Manhattan, and Twilight at the Equator; the volume of poetry My Night with Federico García Lorca; and the memoir Eminent Marcones: Arenas, Lorca, Puig, and Me. Mr. Manrique  teaches at the MFA program at Columbia University. He has just completedSeñoritas in Love, a new novel.
David Cameron is the author of two short collections of false translations from Charles Baudelaire's Les Fleurs du Mal, Flurries of Mail and Dirty Mom, and a sequence of variations on the Lord's Prayer, L.P.
María Mercedes Carranza was born in Bogota, Colombia, in 1945. She is a poet, editor, journalist, and critic. Among her books of poems are Vainas y otios poemas (1972), Tengo miedo (1983), Hola Soledad (1987), and Maneras del desamor, (1994). She is the director of Casa Silva in Bogotá.
Originally published in
Featuring interviews with Ruben Ortiz, Juan Manuel Echavarria, Susan Baca, Guillermo Cabrera Infante, Jose Cura, Adelia Prado, Ernesto Neto, Mayra Montero, Claribel Alegria, Francisco Toledo, and Juan Formell.