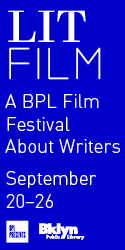 Vigilance
With a song
the cocks seem to look for dawn
though it has yet to appear
I see the dark shadows
of horse teams
at the trough
moving cautiously.
Now I contemplate dawn:
sounds of the mill,
the flutter of birds in the trees,
the fresh fragrance the wind brings.
The dense whiteness of fog
lifting, little by little
into the hills.
The sun
a new morning,
and at my feet
a pond as clear as glass.
In Totogalpa
When night falls in Totogalpa
the last rays of light depart
and crickets proclaim coming night.
The river Juana settles down,
taking a seat, taciturn.
When night falls
birds search out their nests,
clouds vanish from the sky
and bright stars are revealed.
When night falls
electric light illumines the streets
and the wind beds down
in the darkness of the mountains.
When night falls my eyes begin their drift toward sleep.
Francisco Atreaga is a 17-year-old poet and soldier in the Nicaraguan army.
Originally published in
Cindy Sherman, Dario Fo, Bruce Weber, Lisa Fonssagrives-Penn, and Raymond Voinquel.