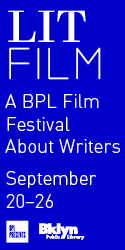 The Banished
Today I visited a deserted cemetery,
only a child
romped through the utter darkness,
running switchback from assassins
and wanting only to catch a butterfly.
Then I felt terrible for having the voice
of the banished,
I felt bad because they wouldn't let me shout,
the victims got to me, their tortured flesh,
and I couldn't stand the misery.
I cried among flowers, among the dead,
under the sunset, among gloomy geraniums,
I cried with wailings from depopulated kitchens,
with the courage of the unemployed, with the extinguished
lanterns from ravine-hid zones of the poorest.
I cried for the assassinated yearnings,
for the automatic weapons that are deaf and blind,
for having no place to talk, or being powerless to act,
for the grief of those who are banished,
bitterly banished, evading
the tardy arrivals to the tombs,
for the tenants of the crypts
who wait.
 

The Closed Silence

No one opened their mouth, no one said a thing,
And this silence has made us guilty.
We remained silent, not a protest
Nor a single word was uttered,
Nothing was said
And we were all accomplices to these dogs
All of us will remain with our hands smeared in filth.
We all violated her!
We all pulled out her nipples for a bite,
We all slipped blood from the offended breasts
Even when she was alive!
For the beast set loose paces
In all our hearts
And everyone's silence
Is the silence of the satiated beast,
It is the guilt-ridden silence of accomplices
Because now we all are
the assassins of Rogelia.
Note: Rogelia was the former Miss Guatemala who became a member of FAR and who suffered a great deal of torture before her death. Her comrades believed that the US Ambassador to Guatemala was directly responsible for the order to kill her and so early in 1968, members of FAR killed John Gordon Mein, the first US Ambassador to suffer this fate. Rogelia is the subject of countless poems.
Translated from the Spanish by Zoë Anglesey.
Isabel María de los Ángeles Ruano, from Guatemala, lives in exile in Mexico. Her book is titled El silencio cerrado.
Originally published in
Cindy Sherman, Dario Fo, Bruce Weber, Lisa Fonssagrives-Penn, and Raymond Voinquel.