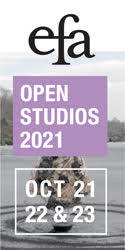 The Word is All I Need
My friends:
in order to be all, the word is all I need
word of pain that keens into a scream
word that speaks for every hungry eye
word denouncing sham in this dim democratic rite
common word
that serves as well for rancor as for love
word that lifts us bodily toward light
liberating word that breaks our chains
word of truth that very few men heed
word haloed by bright delusions of the soul
My friends:
In order to be all, the word is all I need
word of joy that wells up in our songs
starvation's word, become a mute reproach
the liar's word poisoning the air
the tyrant's word masking the powers
       that massacre his sons
the word, my love, that drew me to your breast
       and hurled me back with blood upon my brow
human speech in the immense music of its
       oceanic roll
the candid word that lays the conscience bare
this common word with which I speak my piece
eternal word, older than the farthest galaxies
and thus,
in order to be all, I live the word
honest wind reaching the ear of the heart
like a flute entoned by the light
that shines in the souls of the just
word that publishes the crimes the silent have condoned
word that is the fire of liberation.
Translated from the Spanish by Jo Anne Engelbert.
Poetry, Of Course!
Simple and intense brotherhood
is the living poetry of this
daily struggle
Translated from the Spanish by Roland Legiardi-Laura.
Born in the city of Chinameca in 1946, Mauricio Marquina is a physician. Part of the literary generation of 1967, Mauricio has published Obscenidades para hacer en casa y otros poemas.
Note: BOMB, Spring/Summer '84, #9 featured the work of a number of Salvadoran poets selected by INALSE (Institute of the Arts and Letters of El Salvador in Exile). This spring the selection of Salvadoran works has been made by the newly formed Cultural Front of El Salvador. Both representations are major efforts by the intellectual community of El Salvador: the tasks of editing, translating, and transporting work made that much more difficult by the existing state of war. The Cultural Front by making this effort affirms its commitment to rescue and preserve our artistic heritage. Further work is planned including the publication of an anthology entitled Homage to El Salvador. This edition will feature new works by both El Salvadorans and North American poets. Galway Kinnell, Adrienne Rich, Allen Ginsberg, C. K. Williams, Carolyn Forche, and Alice Walker are among the contributors.
Daniel Flores y Ascencio for the Cultural Front of El Salvador in the US.
Originally published in
Cindy Sherman, Dario Fo, Bruce Weber, Lisa Fonssagrives-Penn, and Raymond Voinquel.