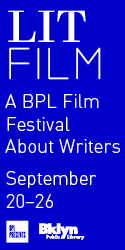 On volcanic crater rim
Beloved ancestral home
For the Goddess of fire, they dance
In cooling mist of healing rain
Lithe, supple maidens
Green garlanded
Grace the ancient land
Barefeet quiver on feminine chant
Hear the melodic retelling
Her story eternal
The pounding ipu, heart homage of women
Sheroes, who stir the night
Pacific sky silhouettes
Angel chorus ringing
Chaste virgins of Pele
Sing histories of people, unchanged

Testament of story
And the magical power of prayer.
Panoramas overcast
Mistily cloak distant sea ducks
Skimming inches above
The silvered, undulating Mother
Impermanent, sandy cliffs continuously erode
Chewed by evulsive maternal flow
Nibbled and lapped by salt-spray song
Patiently carved to tunnel and cave
White-headed gulls sweep windy skies
Cry territorial challenge from serene, washed bluffs
Ethereal emperors, gray pelicans, lace crushed shell beach
Slip churning waves playfully
Great spoonbills dip beneath blue-green
Alluring as pelican flight
A subdued hush summons the startled heart
Momentarily arrests vaporous salt air
Then, thunderous, pounds perpetual orgasmic foam
Relentless upon wave-chiseled rock
Jutting adversarily against oceanic rush
Hypnotic water ballet
Leaps over, around
Between and through defiant stone
Transports me to swirly stillness
Captive, I recognize a forgotten self
Resembling rubbery seaweed
Living floral hands spring fresh
Doused beneath loud, thrashing cadence of wave
Await the next tidal swell
          
              Something calls familiar
              From every crack or crevice oozing life
              Both male and female, before there was such
 
Fondled by tuneful roar of wind, splashing spray
And the reflective silence between each watery thrust
Magnetically drawn inward, am I
Across fingered land's end
To a rising sshhuusshh of air
Beneath my drenched feet
From dark fissures, time-carved, blowing
The eternal breath of Creation manifest
Soul-mist, enfleshed
Surges up and down my spine
Nearer the collective memory, tingling
              
               Tingling, an upheaved woe
               Tingling murmur, anger stayed
               Tingling cheerless, locked away
 
Visceral tides rage and swirl, unchecked
Clash and crash against my wracked brain
Episodes, tragic, like lightning flash
Engulf me, shivering
Sobbing, open-armed plea
         
 
              "Winged Ones, mercifully enfold me
                Lift me to nature's singing
                My fractured psyche reshape
                In likeness of resplendent sand
                That every grain of this arrogant self be purged
                Humbled, stand me upright
                Where simple prayer is met
                Carried tenderly on Pacific Mother water
                Breathless, rooted to fire
                Cognizant of love!"
—Harold Littlebird is a multi-disciplinary artist from the Pueblos of Laguna and Santo Domingo in New Mexico. His artistic career spans more than 30 years and he has achieved national recognition on the fields of both poetry and pottery, and has received numerous awards for his poetry and performance. He is working on his first CD of new poetry and songs.
Originally published in
Featuring interviews with Ruben Ortiz, Juan Manuel Echavarria, Susan Baca, Guillermo Cabrera Infante, Jose Cura, Adelia Prado, Ernesto Neto, Mayra Montero, Claribel Alegria, Francisco Toledo, and Juan Formell.