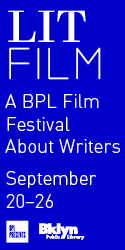 My genitals aren't worth listening to
Chinatown smells like brown cheese

wrapped in sweltering fish
Old men still spit on sidewalks

while smoking cigarettes
next to bandaged sprinkler systems

Obesity is the name you sat down with
It's never going to let you up

This could have happened anywhere
It's time to retire that smiling potato

No tomorrow to hang your hat on
When did happiness get so chewy

You have officially become an event
You look like you want to end up in a trash bag

Sky full of half-bitten stars
are we a sack of crumbs falling from a
         catastrophe

I used to date a mannequin in a space suit
Whenever I look out the porthole

I can see the planet that ejected me
Is it because I am too human

or not quite human enough
Time to turn in old frequencies

Join other raincoats in a painting
This morning, Mister Skunk, taxi driver extraordinaire, found his piggy bank broken
Simpering accusers, it is not yet your turn, and the sky is still bitter gray

You need to open your eyes and grasp what you have let in
It is useful for children to experience firsthand how Goblins cook blizzard eggs

Simpering accusers, it is not yet your turn, and the sky is still bitter gray
Even if this is the moonshine factory where spotted beetles mate

It is useful for children to experience firsthand how Goblins cook blizzard eggs
Never follow your heart, but always wear a civilized mask and smile

Even if this is the moonshine factory where spotted beetles mate
A bucket of tepid pee and a pyramid of biscuits will do you good

Never follow your heart, but always wear a civilized mask and smile
A favorable impression does not translate into damaged collateral

A bucket of tepid pee and a pyramid of biscuits will do you good
This poem was written while sitting under a zeppelin of despair

A favorable impression does not translate into damaged collateral
Before you turn into a worm, might I slip this business card into your mouth

This poem was written while sitting under a zeppelin of despair
This morning, Mister Skunk, taxi driver extraordinaire, found his piggy bank broken

Before you turn into a worm, might I slip this business card into your mouth
You need to open your eyes and grasp what you have let in
John Yau writes and publishes poems, fiction, and criticism. He is coeditor of the online review Hyperallergic Weekend, publisher of Black Square Editions, and author of Catherine Murphy (Rizzoli, 2016). He lives in New York and teaches in the visual arts department at Mason Gross School of the Arts, Rutgers University.
Originally published in
Featuring interviews with Lawrence Paul Yuxweluptun, Wadada Leo Smith, Dmitry Krymov, Patricia Treib, Lee Clay Johnson, Jesse Ball, Catherine Lacey, Jason Simon, and Vince Staples.