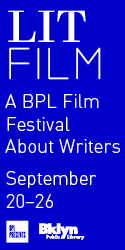 Everything About Love is Subversive
I speak of things
that exist. God forbid
that I lie when I sing.
—Pablo Neruda
You remember
it was an ash wednesday
on the street
people lost their memories among the stones
children laughed at their own stones
and on the streetcorners
cops grew old shaking the dust
from their uniforms
it was night time
and you were returning home from church
holding the mysteries' vast distance in your hands
trembling from head to toe
from so much praying …
in your house
asthma toyed with emptying your mother's chest
the silence her memories had left her
we didn't know what to do
and you threw yourself weeping on my shoulder
frighteningly tender
          like rain
          on my heart of leaves
I don't know why I remember all these things
perhaps because of all my sadness
I prefer the sadness of your eyes
or perhaps
because in this room now
your hands build a primitive language
while my lips fill with doubt
as I rob your body
of the fire of all ritual …
A Way of Dying
At any moment everything will be definitive
you'll have no time to hand your wife
the poverty of your memories
you'll surely look askance at words
and children will be afraid of coming near you
From your body will rain
the love of when you used to return home
and put your hand on your children's shoulders
People will want to know your name
and the exact hour when they found you more
than one will say an Our Father
and if you're lucky three Hail Mary's
to light your silence
they'll place four dimestore candles at your head and feet
and as usual a handkerchief over your face
And so you'll be solemn with grief
rigid with wind
          while the judge on duty shows up
to lie about how you died.
Translated from the Spanish by Magda Bogin.
Note: BOMB, Spring/Summer '84, #9 featured the work of a number of Salvadoran poets selected by INALSE (Institute of the Arts and Letters of El Salvador in Exile). This spring the selection of Salvadoran works has been made by the newly formed Cultural Front of El Salvador. Both representations are major efforts by the intellectual community of El Salvador: the tasks of editing, translating, and transporting work made that much more difficult by the existing state of war. The Cultural Front by making this effort affirms its commitment to rescue and preserve our artistic heritage. Further work is planned including the publication of an anthology entitled Homage to El Salvador. This edition will feature new works by both El Salvadorans and North American poets. Galway Kinnell, Adrienne Rich, Allen Ginsberg, C. K. Williams, Carolyn Forche, and Alice Walker are among the contributors.
Daniel Flores y Ascencio for the Cultural Front of El Salvador in the USA.
Originally published in
Cindy Sherman, Dario Fo, Bruce Weber, Lisa Fonssagrives-Penn, and Raymond Voinquel.