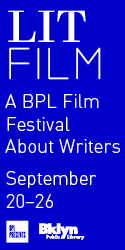 San Juan River, Dinetah, 1999
To be on the bank
Sink with weight against pockets of oxygen and
            windblown sand
So soft and light you ingest it before you notice
Pretty soon your bottom sinks into a recline
held afloat by a delicate strength
an edge balancing on an edge.
 
When I realize on of the edges is my own
my surface extends with the order of riparian ecology
filtering upon filtering
consistent movement and direction.
Offerings to explore and quiet the questions.
Just to accept and comb along
all the jewels glistening as ripples murmur and wind breathes.
Memory back into a whole.
 
I can not tell you which pile of sand gave me comfort
which river stone keeps m warmth
nor which song the water sings
 
I do know that surface extends longer into my landscape.
Colorado Plateau, Spring 1999
This place comes from a time where no formula exists
Its measure of time courses through my veins
If I choose to observe the plateau like my grandfathers before …
 
My color reflects the land
My shiny Oakley sunglasses are lost in the mass of
    related pigments
Natural vision is best in the peak hours of observation
I take companion in my reptile relations
I breathe in the dry heat and
my soul is quieted once again.
 
It feels good to leave my hair in the crags of this sandstone
My sit-bones are planted into ancestral land
My early spring fly calls attention to the forecast
Whose home do I snuggle?
The impression of my bones are not new to this landscape
 
I learn to acknowledge the unsaid and
I learn of its presence
both are possible
variables exist
to sit at this place of emergence …
 
I have not told you how the extensions of my brain
    wander aimlessly
along the path I leave
My lack of discipline places me
again
 
There is a place
Sandstone grit can filer pollution accumulated from birth
Is it only my body that resits such solid a foundation?
 
It is the memory of my origin
existing in the grooves of my finger tips
and canyons of my blood
and the twisted curves of my skull
 
I will be swatted as a pest at your ear
I remain gripped by my tongue
My landscape nursing a thirst
like rocks in my pocket
sand in my shoes
transporting my home on my being.
—Esther G. Belin is a Navajo writer raised in Los Angeles. Her first book of poetry, From the Belly of My Beauty, was just released from the University of Arizona Press this fall. A second-generation off-reservation Native American, she currently lives in Durango, Colorado, about two hours from her homeland.
Originally published in
Featuring interviews with Ruben Ortiz, Juan Manuel Echavarria, Susan Baca, Guillermo Cabrera Infante, Jose Cura, Adelia Prado, Ernesto Neto, Mayra Montero, Claribel Alegria, Francisco Toledo, and Juan Formell.