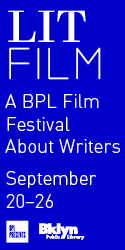 1.
We cannot start the fire
The forest is damp
       the firewood is waterlogged
We cannot smash the eye-teeth of the cold
Tear out
And recover our numbed bones
In the soaking rain
       it is our turn to light the fire
In the darkness of the night
       we are in the thickest underbrush
Hidden, we gather in the chill
And confer about what we must do
Of how the dead continue beyond here
playing a big role in the war
In what way do we choose from among us all
Who will carry the most weight
at the moments
of acute danger
Come closer to the fire
       Lovebirds of life
Let us warm ourselves with these our hearts
Toughened by the hard going under this stubborn rain
but nevertheless at ease.

 
4.

Petals of rain soothe
the river's chafed skin.
A steady rain dims the blue metal
of my horse's eyes
made frantic by wind devils purling above the sand.
Between the steep and shaded grottos
and boulders still jagged with so much washing of them
a flock of water buglers gather
lifting elegant and murmurous wings.
Quick as its tail lash, a lizard
reaches the other bank and disappears into the grass.
Little by little the night transforms itself
into a black mare splashed with water droplets
that slip, gleam and disappear
into the dark entangled tail.
Sensing my presence the countryside retreats
dragging itself cautiously between cedars and laurels.
Serene, I hear something—step by feathered step
like drops on wet sonorous wood
and then I hear the profound discourse of an owl.
In the indicated hour, by the same river
I see the silent thorn rise,
I listen, I am attentive to the porous aroma of honey,
or the purple buds of death
jingling loosely in the viper's rattle!
Translated from the Spanish by Zoë Anglesey.
Roberto Obregón. Guatemala. 1940. Between 1961 and 1968 seven of his books were published. In 1968 The Agate Flute appeared in Russian with a press run of more than a million copies. In 1969 he published an anthology of poems from Guatemala titled The Committed Generation. He joined the guerrilla forces and was captured on the Guatemelan-EI Salvador border in 1970 and "disappeared."
Originally published in
Cindy Sherman, Dario Fo, Bruce Weber, Lisa Fonssagrives-Penn, and Raymond Voinquel.