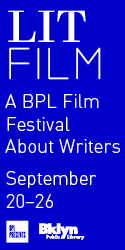 Vigorous, spirited, with her brown eyes
like darts! and her body vibrant
to the most insignificant shadow,
cast an idle look at that silver-eyed
stallion. That cunning filly
who will not allow herself to be lassoed by anybody!
The hills and the valleys began to turn
celestial, and the mustang wanted
his firm skin fretted, he came fondling
close to her waist and she with hoofed
kick pushed him off in haste.
And like an infuriated white dove
trampling the cliff with excitement
with boisterous whinny
flew away from that avid stud,
only those strange eyes
bewitched her and submerged in the ravine
of her roan horse dream.
When she touched that mysterious abyss, trembling
with emotion, close to the bosom of her stallion she heard:
the galloping of a sweet melody, and in a subtle
uncontrollable impulse, she kissed the forehead of her
mate and encroached in silence, the wild mare
and the sorrel-colored stud made love.
If I do not return, ask your God
why a vehement love was truncated,
tell Him that my heart will never forget you
and my soul will call you eternally.
With the voice of the wind, with the murmur of the stars,
with the immense and rumbling thunder,
to awaken from the echo of colliding sea waves
from their eternal dream.
And if I do not return, inhale me in the aroma
of your flowers, kiss me in the color of your
favorite bird and teach it my name
so when it calls me I can wake up from my sleep.
Remember me all your life, in case I stay,
and like an enchanted wonderful dream
no, do not wake up just yet
let me be eternally at your side.
And if I do not return, you will hear my voice
in the birds songs, my tender loving touch in the
crystalline waters, and while you are sleeping I carry you
over the ocean in the illusion of a love never felt before.
If I do not return … my love, if I do not return!
Translated by Daniel Flores y Ascencio.
—Blanca Aguiluz De Menjivar, teacher and poet, is a member of the Salvadorean Network of Women Writers. Her work has appeared in the Antologia Poetica of the Universidad Tecnológica (1997), La Prensa Gráfica, and Radio Mundo. She also writes short stories and poems for children.
Originally published in
Featuring interviews with Ruben Ortiz, Juan Manuel Echavarria, Susan Baca, Guillermo Cabrera Infante, Jose Cura, Adelia Prado, Ernesto Neto, Mayra Montero, Claribel Alegria, Francisco Toledo, and Juan Formell.