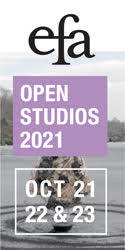 Elegy in the Rainbow Season
                     I had forgotten
that West Virginia is coal country. I woke up
                     in a Day's Inn, south
of Charleston, and while my wife and two kids slept
                     I went down and walked
the riprap of the riverbank to watch the barges loaded with black
                     glinting coal
churn down the Kanawha River, pushing pillows of water
                      before them
and leaving behind them brief white wakes, a V of waves
                      that turned
to lisping ripples on the stones at my feet. And then I remembered
                      that this was the country
not only of coal, hidden in its deep underground seams, but of my dead friend,
                      the poet Tom Andrews,
who had been born just north of here and had died on another continent
                      eleven months ago.
What was there left to say, stammer out, or sing? Did he know this slow
                       bend of the river
spanned by a rusted iron bridge painted primer gray
                       or the Show Bar
& Cheetah Lounge, one hundred yards upstream, now only charred joists
                        black against fuchsia
clapboards, all stitched together with the tendrils of morning glories? Without warning
                         it started to rain,
a warm windless spring rain that fell perpendicular to the ground. What did it matter
                         that I got soaked
to the skin? I muttered one last prayer for Tom. Hail Mary, full of grace.
                         Hail the coal barges
of the dead, sunk low in the water with their load,
                          hail black lung
which each miner tunnels toward, hail the green-shag-carpeted
                         mountains worn bare
by strip mines … . Then it stopped raining as suddenly
                          as it had started.
The sun burned through. Ghosts of steam rose from the asphalt.
                           I walked back
across the parking lot and looked up and saw part of a rainbow
                          whose curve described
the same arc as that of the iron bridge, which joined the two sides of the river,
                           run-down shotgun bungalows
on the east bank, wide-verandaed Victorians on the west. When I looked down, I saw
                           fresh puddles scummed
with oil slick that for a moment became a fire-eater's mouth breathing out
                            tongues of flame,
which then turned back to oil slick. The rainbow had disappeared. A carrot-haired woman
                            in bell-bottom blue jeans
walked barefoot across the rainbowed puddles. She didn't
                            see me.
She stretched out both hands, palms upturned, as if she could hold at once
                             the sunlight and the rain.
Turtle with the World on Its Back
     Small turtle
sculpted out of sandstone, curio come all the way from Bolivia,
                      given to us by a friend
who told me that there on Tuesdays and Thursdays the farmers
                      and cattle ranchers
pour tequila over your shell and say a prayer
                      before they drink,
how can you carry the world on your back? The oldest myths
                      agree that you stagger
slowly through the mud because you bear the whole flat earth
                       and the firmament's
frog spawn of stars on your humped shell. Some of your brethren, the giant
                      Galapagos tortoises,
live twice as long as we do. Bubba and Clarence, the stubborn 500-pound
                       tortoises on "breeding loan"
to the Los Angeles Zoo, were hatched in 1925, the same year that my mother-in-law,
                       Daingerfield Davis Roeser,
now slowly dying of lung cancer, was born. They will
                       outlive her
by decades. Little turtle, icon of everlastingness, it's Saturday night.
                        I'm almost exactly a quarter
of the age of the oldest living tortoise, estimated to be
                        one hundred and seventy-two
years old. Happy birthday, all crawling things! I'm going to go out
                        in our backyard,
sit in the rusted iron lawn chair, and get good and shit-faced
                        under the harvest
moon. The college kids next door are partying hard.
                        They laugh, shout and throw
water balloons at each other so that the nipples of the women
                         in their white T-shirts
show dark and taut through the wet fabric. What do they know
                         of living and dying?
Nothing yet. They're too drunk to notice me, middle-aged
                         dirty old man,
ogling them in the dusk. I set you, my stone box turtle,
                         down in the sparse damp grass
and pour the whole of my first bottle of beer over your domed
                          back. It pools
and turns the dirt to yeasty, hop-scented mud. I dip
                          my finger there
and draw one smear across my wrinkled tortoise
                           forehead. What prayer
shall I make out of such mud? God, visible only in the phases of the moon
                           that changes from
thumbnail paring to the fanlight of half a lemon slice to one
                           of the gibbous golden onion
domes of the Kremlin and, finally, to a round brass subway token
                           sliding into night's
turnstile slot, let my mother-in-law die quickly and with no more
                            pain. The beer
scours the back of my throat. Slow altocumulus clouds are wood grain
                            that the moonlight
polishes to a high silver sheen. I touch the sections of the turtle's
                            scarred stone shell,
its braille, indecipherable swirls and hieroglyphs, a language
                             I must go blind to learn.
Donald Platt's second book, Cloud Atlas, was published in 2002 by Purdue University Press and was awarded the Verna Emery Poetry Prize. His poems have appeared recently or are forthcoming in the Georgia Review, Virginia Quarterly Review, Southern Review, Michigan Quarterly Review, Black Warrior Review, Notre Dame Review, Alaska Quarterly Review, and Shenandoah, as well as in the Pushcart Prize XXVII (2003 edition). He is an associate professor of English at Purdue University.
Originally published in
Featuring interviews with Marina Abramovic and Laurie Anderson, Paul McCarthy, Christian Marclay and Ben Neill, Jesse Reiser & Nanako Umemoto and Andrew Benjamin, Jimmy Santiago Baca and Adam Fuss, Aryeh Lev Stollman, Shari Springer Berman & Robert Pulciniby and Bette Gordon, and Elliott Sharp.