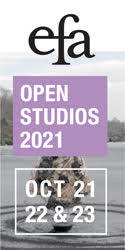 Term used in French cinema for the old practice of shooting night scenes in filtered daylight.
The American night throws shadows
from a full moon bright as midday
and has corpses that breathe
by a river sizzling with light
like a thousand flashbulbs. It has clouds
of silver grained against a dark sky.
Cars speed through it with their headlights on
for no reason, through this night
where darkness is only a convention, a shaved
expense, where if you look up at the trees
applauding in the wind you see
how easy it is to decide
that even death can become a short take
to do over and over until
you get it right. As in this scene
of the cavalry struck down by ambush,
the man lying by the river. The absence
of even an attempt to make the illusion
convincing creates its charm—the charm.
I imagine him remembering during the dull takes
while lying nearly still, of his old man
just scraping by on a hustle
and occasional luck, working a city job
with long empty afternoons he often
filled with a few sly rounds
at the Met Cafe. Over fifty and
living off women, no fixed address
except his own mother's house with the weeds
pushing through the busted chassis
of old Chevrolets. Just another
one of the extras who drift
through the same darkness made for heroes
to spy on the enemy camp or find
the kidnapped girl in the garage on Maple
Street. The darkness where his son stays still,
a white lie, not fooling anyone.
Variations on a Long Exposure
Along the gallery walls,
the landscapes of every night dissolve
into the saturated colors of fast film
left open to neon, to tungsten street lamps.
It's not that their framed spaces
burn with a feverish contemplation,
or that an inner light has blanched
every detail, leaving only this forgotten
luminescence of strip malls and
convenience store chains branded against the air—
but that with a sustained look
we can find a single source of light
in every instant where our lives have taken place,
whether a package store fired with wattage
until it releases a vapor
into the overarching darkness,
or the amber glow from
some underground arcade abandoned
to figures whose shifting presence lingers
like words spoken into frozen air,
or a lamp left on in an empty room
among a shamble of row houses
fronting a state highway and a river
that will always arc out of the frame.
For the longer the aperture
remains open, the more we see
that only this was possible:
that the whole image almost crossed
into the vast and blazing vestibule
of the world next to this one,
and that as it shrinks back
from that threshold, it shines
with the arson flaming through the stores
of everything that will now never be.
—Mark Sullivan was awarded a "Discovery" / the Nation Prize in 1997. His poems have recently appeared in Artful Dodger, Orion, and Passages North. He lives in New York City.
Originally published in
Featuring interviews with Janine Antoni, Yayoi Kusama, Jenny Diski, Michael Cunningham, Simon Ortiz, Petuuche Gilbert, Simon Winchester, Gary Sinise, Thomas Vinterberg, and Marc Ribot.