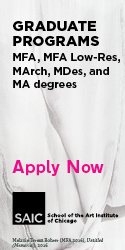 Costanza
A woman has fallen the museum guard
Tells us in a light blue turban plus dark suit
And tie required of all the Getty guards
Everyone halted and Moses and me barred at the door
From entering the dimly lit circular room with Bernini's sculpture Costanza
Bonarelli, circa 1638, supposedly displayed, the work that was
The centerpiece of the show of portrait busts by him and those around him
Who learned Bernini's ways although not one discovered how to
Make a "speaking likeness" so direct
Of which Costanza's marble countenance is famously the prime example
As per instructions we backtrack a little for another closer look
At the Barberini Borghese d'Este Ubaldini popes and princes
Powerhouse nephews cousins and great aunts
Gregorio Urban Duchess Isabella Innocent the Tenth
Then back again after a while to the doorway where now more people wait
Others more official-looking move like shadow puppets here and there inside
We can see the room has drawings on the walls
A self-portrait on the left maybe all of them are or is there one of her
A women has fallen the new guard tells us a strong whiff of Slavic
Accent six-one at least disconsolate afterhours bodyguard or KGB
You can't come in but go around he waves one big arm
Like a log or two-by-four soon you get in
The far-end gallery shows French and English
Charles the First Thomas Baker Richelieu
On each a finely chiseled pointed tufted chin
"Every facial feature sings, every fall of the cloth a luscious little aria"
Read this later in Holland Cotter's bright review
Clean-shaven as a pope I try some paternal
Historical background shading pontificated
To Moses some oddment about melancholy Charles's beheading
Royal treatment unheard of until his day, intimidating
And next insouciant Richelieu, Dick Cheney of his time
Under Louis the Thirteenth of France a nasty schemer
Though of a more interesting administrative temperament
Than merely slimy grabby "Vice"
Remember The Three Musketeers …
Oh thank you! a woman more or less my age in passing stops
I had almost forgotten about him Richelieu and The Three Musketeers
The Gene Kelly–Lana Turner MGM version perfect ageless
Smirk of Vincent Price as the asp-ish Cardinal
Lastly at the nearby second door we ask peering past but
A woman has fallen the short guard in apologetic Latino shrugs
And if and when the paramedics this and later for that
How long don't know maybe half an hour or more or less
What a circus a woman has fallen fainted toppled turned
Next thing you know into a laurel tree it happens now no one
(What else? warm air outside we had lunch) can see
Astonishing Costanza whom Gianlorenzo Bernini loved
In his late thirties maybe before definitely during probably after
1636 or is it '38 the date of the bust from life
"A youthful beauty in a ruffled blouse" writes Sarah McPhee
Costanza was about 24
In Rome with her talented husband
Matteo from Lucca so he could work
With Gianlorenzo in Saint Peter's on Mathilda's tomb
"A fierce and sensual woman in the grip of passion"
Wittkower's idea of what it meant seems more than a little
Overly presumptuous looking now at the photograph
Striking instead as if astonishment unselfconsciously
Glancing at redoubling itself is what one sees
Or else Bernini had just said look over there or quick look at me and hold it
"Un poco busto" clothed in a chemise with ribbon open at the front
Her large eyes focused on a distant point lips parted face
In a tousled crown coiled braid at the back
"Stern by nature, steady in his work, passionate in his wrath"
Gianlorenzo kept the image for himself a year or more after pausing
At dawn on his way out of town he saw Costanza
In her doorway with his younger brother Luigi whom he chased down broke
His leg or a couple of ribs and rampaging back home ordered a servant
Under the pretext of bringing two flasks of wine as gifts to go with a razor
And slash Costanza's face which isn't shown and not much else about that morning
    is recorded
Those Who Say "Like" Lack Analogy
Outside the Big Store
The population has grown, increased:
the world has more people
—more rich people
and many, many more poor people
because that's the way it is,
and so we know
how many more people
there must be.
Anything Between Us Becomes Money and Manners
"Thank you."
"No problem."
And if there was a problem?
Pas de quoi.
Je vous en prie!
Prego.
Bitte.
You're welcome.
My pleasure!
Bill Berkson is a poet and critic who lives in San Francisco and New York. From 1984 to 2008 he was professor of liberal arts at the San Francisco Art Institute. He is a corresponding editor for Art in America and a contributor to such other publications as Artforum, Aperture, and artcritical.com. His most recent books include Sudden Address: Selected Lectures 1981–2006; Goods and Services; BILL, a words-and-images collaboration with Colter Jacobsen; Ted Berrigan with George Schneeman; and Portrait and Dream: New & Selected Poems from Coffee House Press. Berkson thanks Sarah McPhee for most of the details and some of the phrasing regarding Bernini, Costanza (née Piccolomini), and the portrait bust that set off the poem "Costanza." 
This issue of First Proof is sponsored in part by the Bertha and Isaac Liberman Foundation.
Originally published in
Featuring interviews with Guy Ben-Ner, T.J Wilcox and Anne Collier, Sam Lipsyte and Christopher Sorrentino, Carlos Reygadas, Patricia Clarkson and Howard Altmann, David Sylvian and Keith Rowe, Edgar Arceneaux and Charles Gaines and Rick Lowe, Charles Bernstein.