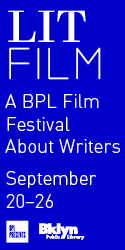 Kibitzer
If nothing else, he was a superb arranger of other men's flowers.
                                     —Gore Vidal, of Michel de Montaigne
It wasn't as if he made it a habit
looking over other manly shoulders.
     Dandruff couldn't repel him.
Not whiff of chess, musk or cologne.
Sometimes the brutes even stank
of patchouli, lotused in peace
under black lights, fingers grooved
to an impossibly cheery victory
they thought was theirs to share.
     He didn't mind the roguish
quality of personnel, gifts, abilities.
Nor when they drank and raised guttural
voices to defend philosophy or rumor.
     What appalled him were the uncommon
crimes: connoisseurship of whisky,
ministry of poker, genius in the manner
of whipping up corned beef.
Whether they stood tall on beaches
or slurred their speech towards home
in daily cities of deference—
     oh they seemed to be alert
     to the rather vague distinctions—
he didn't think them gross or sad
or lonely as they really were,
before the quiet sleep of children
or the mindful snore of spouses.
     His radar read them princely
when they bowed to smell their labor.
Or knelt before the idle names they gave
whatever they picked, or grew,
or cultivated. The way their mothers
taught them to say grace, drive a car,
find a mate, religiously water.
The Homebody Goes on Tour
Each day I think of how you receive
my postcards, sons and daughter.
The way they're read to you, by kin
or help, matters much. They'll fail
to feign or attach the tremolo I assume
in this cafe or that, after the awed
regard of marvel: sheer cliffs, drops,
the azure of ancient sea, monument
in ochre, sand-sprayed, eroded,
mysterious, grand, breathtaking,
leaning, recently unveiled.
How relate a kill in the long-pursued
checklist of dreams? How share extravaganza
that began with boyhood's will? Not wish,
mind you, but certainty, a matter of time.
Before shores were breached and souvenir
photos sent back a week or so (fingers crossed)
into the impossibly importunate, wistfully bereaved,
laughing-like-destiny's, cave. I had hoped
it were by torchlight or bonfire (with 'mallows)
that y'all would see the pictures. I
miss you like anything.
Still, a mission to fulfill, this.
Warm up points of known compass until
sons and daughter, with possible lovers,
y'all, take leave of first sentiment
and find another & others. Send new
stamps to avenge all distances. in time
past and lengthening—longitudes between
us when you cried for better translation
and I wished the same.
In the sacred name of home and the mango
tree we skipped about before the tour began,
I wished and wish the same.
As well as being a poet, Alfred A. Yuson is a critic and the author of the novel The Great Jungle Energy Cafe. He is the author of two books of poetry, Sea Serpent and A Dream of Knives.
Originally published in
Featuring interviews with Gus Van Sant, Trisha Brown, Bernard Cooper, Francine Prose by Deborah Eisenberg, Mike Bidlo, Rob Weiss, Han Ong, Chen Kaige, Lawrence Chua, and Garry Lang.